Some of Bermuda's fittest people gathered at 7:30am this morning for the Bermuda Bicycle Association time trials at Harrington Sound. The approximately 15 miles long course is two laps in an anti-clockwise circuit around Harrington Sound.
Garth Thomson was the fastest male finisher, Karen Bordage the fastest female with Daniel Oatley and Molly Pilgrim the fastest male and female juniors [13 - 14 yrs]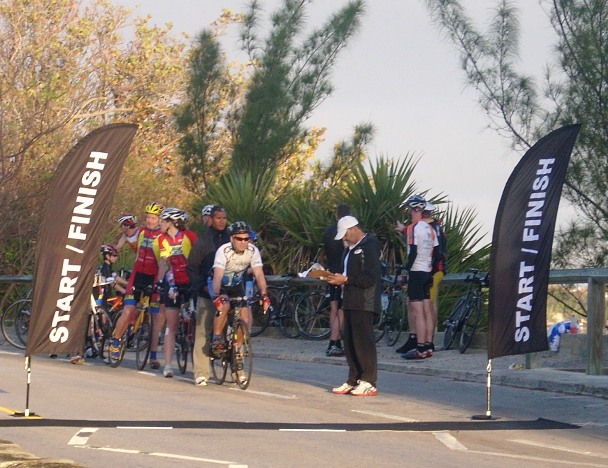 Fastest 10 Finishers
Garth Thomson, Male Masters, 33:44.420
Scott Williams, Male Open, 35:52.842
Darren Shakee Glasford, Male Open, 36:22.209
Mark Hatherley, Male Open, 36:46.774
Rodney Davies, Male Open, 36:47.292
Greg Hopkins, Male Masters, 37:01.914
Mark Lombardi, Male Masters, 37:21.989
Marcelion Ferreria, Male Masters, 37:57.430
Andrew Steele, Male Open, 37:59.845
Wayne Scott, Male Masters, 38:02.319
You can view all results here.
Read More About