This afternoon [Mar 31] an auction was held for Lot #16 located on the corner of Court Street and Angle Street, Hamilton. The lot size is 50ft by 61ft for a total of 3,050 sq feet. The property was being auctioned off by the Bank of Bermuda, and the auctioneer was Leonard Gibbons.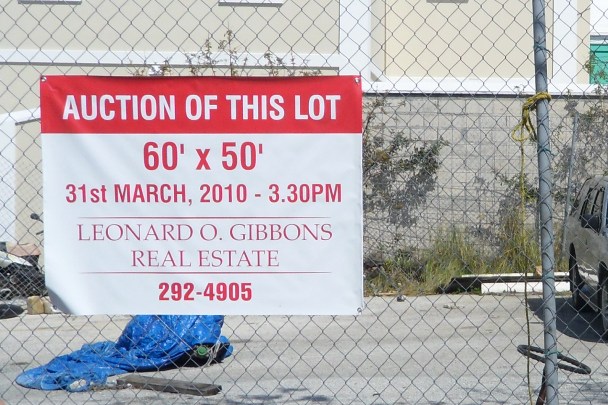 The requested opening bid was $400,000, with an $875,000 reserve price. There appeared to be four interested persons, including at least one condo developer. The auction resulted in one bid of $400,000 which was not accepted as it was well under the reserve price, resulting in no sale.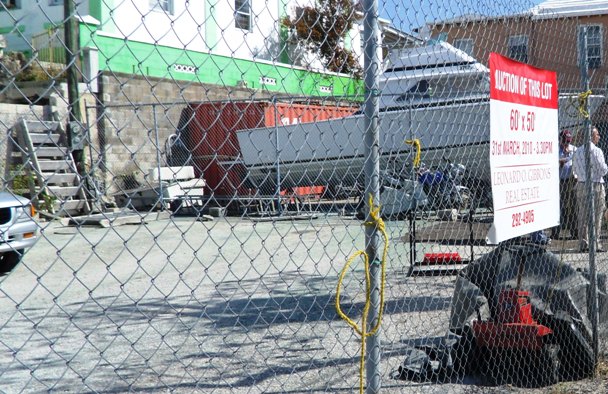 Bernews understand the lot has been vacant for many years, possibly decades.
Read More About