The Old Towne of St George's had its first cruise ship visit of the year, and was alive last night with vendors, the gombeys, a ducking stool re-enactment, music, a "dance-off" and more.
After twice passing by St George's and docking in Hamilton due to inclement weather this year, on its third trip Holland America Line's Veendam cruise ship anchored at Murray's Anchorage with more than 1,000 visitors taking the Bermudian tender to St. George's.
Although the tenders ran till late evening, few tourists took advantage of it, and there was not a strong presence of visitors at the Market Nights. Speaking with a few business people from the area, they felt it was doubtful that many cruise passengers would come back for Market Nights, saying the visitors had probably 'settled in for the night', and feeling not many would be willing to come back out via tender.
The Veendam is shown below docked off Bermuda on Tuesday evening:
-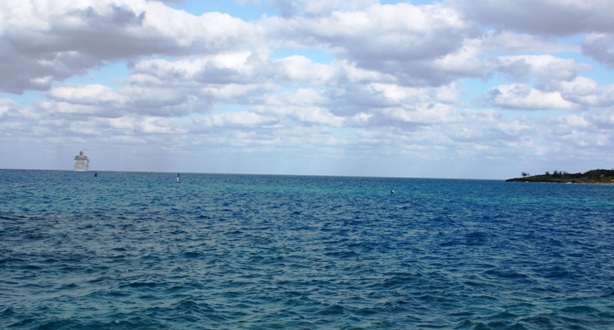 -
Joan Thompson had paintings on display. She has been painting seriously since 1990, having started as teenager in high school. Her prints were on sale for only $10 each, with Mrs Thompson saying she likes to keep the prices low, as she mostly paints as she enjoys it. Her originals can sell for up to $2,000.
-


-
Catherine Bell, the owner of The Sunflower Company, had a booth selling a variety of chocolate truffles. Ms. Bell, a chef by trade, trained at the Bermuda College and went on to undertake specialist training in chocolatiering in Paris, France. We tasted a truffle, and can say without a doubt that we highly recommend them. For more information visit their Facebook page.
-


-
Valerie Souza had a display of all one-of-a-kind jean purses for sale, with prices ranging from $25 – $35. Saying "its a family affair", both her parents assist with the process, with her dad making the handbag frames. Shown below are the smaller versions for young girls, and Ms Souza also had larger and more chic versions available for adults. She says that she sells more to locals then tourists, with the bags proving popular amongst local teens:
-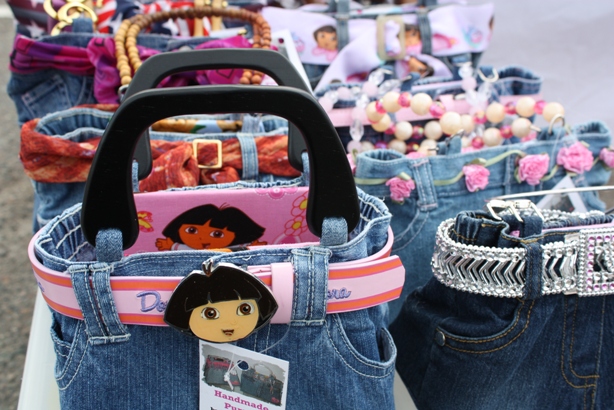 -
Jennifer Seymour was selling her juices, which contain fresh ginger, pineapple, lemon, sugar and water. She has just started selling the juices, explaining that she was making the concoction for fun, and everyone who tasted it raved and said she should start selling it. She hopes to open her own restaurant soon.
-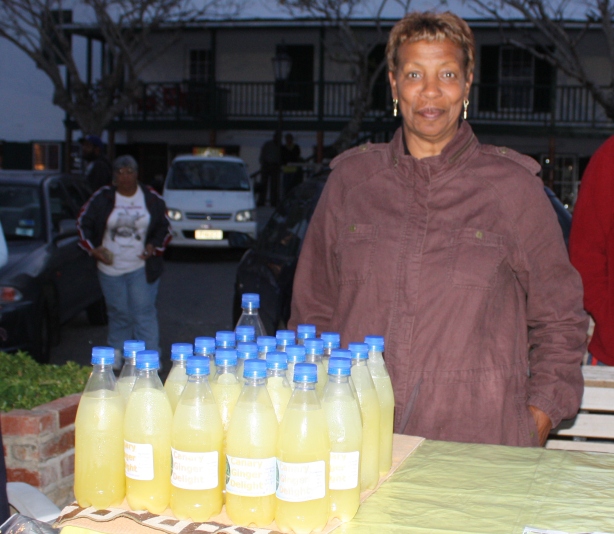 -
Other vendors were selling prints, jewelery, food and more. There were reports of a handful of passengers being unable to enter Bermuda due to the new visa requirements. The Veendam is scheduled to make 24 calls to Bermuda in 2010, tendering at Murray's Anchorage on Tuesdays before docking in Hamilton Wednesdays – Fridays.
Read More About