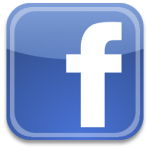 We have increased our social media integration in the form of a Facebook 'Like' button directly on all pages of Bernews.
Anyone even mildly familar with Facebook knows of the ubiquitous 'Like' button, where one can indicate approval for a post. Generally the feature was only available on Facebook itself, but recently developers opened up the ability to all websites to be able to incorporate the 'Like' feature. On Bernews, the button is located at the bottom of all articles and it's a simple one click, just like Facebook.
Should you 'Like' something, we would greatly appreciate the 'click' for a number of reasons, the main one being the feedback can help us continue to identify what exactly our readers like best. We are 99.99% sure all is working well, but if anyone should experience any issues with the feature, please contact us and let us know so we can address them.
Read More About
Category: All, News, technology