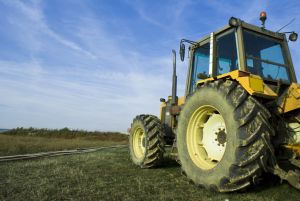 The Reefs Hotel is offering a free stay in exchange for a tractor. "Every morning, we rake and groom our private pink sand beach to keep it pristine for our guests. It takes quite a bit of manpower and the aid of a sturdy tractor," says Ben Tutt, Managing Director of The Reefs Hotel & Club. "Unfortunately our tractor called it quits and being on an island has made it difficult to find a good replacement."
With limited on-island availability for new equipment, The Reefs Hotel & Club is making this unusual offer to the public. Anyone with a new tractor that meets the resort's requirements can trade it for a vacation in an elegantly appointed three-bedroom residence at The Reefs Club. The relaxing vacation is inclusive of daily breakfast, afternoon tea and gourmet dinner nightly.
The traded tractor should be equivalent to a Kubota B2320 tractor and at a minimum: New or nearly new in excellent condition, have a front loader, have a trailer hitch and have 23.0 horse power.
The length of the vacation at The Reefs Hotel & Club will be based on the value of the tractor. Rental of a three-bedroom Club residence for six people costs $1,935 per night in high season and includes daily breakfast, afternoon tea and gourmet dinner.
Individuals interested in this unique Bermuda vacation offer can send photos and tractor specifications to The Reefs Hotel & Club at TheReefsTractor "at" gmail.com.
Read More About