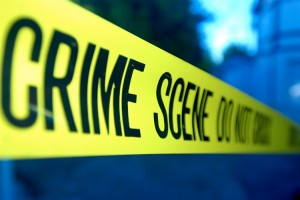 On Sunday 18th July 2010 about 11:02pm Police responded to a home invasion at a residence on Upland Street in Devonshire Parish. The Police say that it appears that armed men gained entry into the residence and robbed the occupants.
Police attended the area and conducted a search at the residence and surrounding areas for the suspects with negative results. Bernews was on the scene, and we saw well in excess of a dozen Police officers, and multiple marked Police vehicles. It is unclear at this time how long the armed robbers were inside the residence.
For a period through the evening, residents of the road who were returning home were requested by the Police not to enter the road, with the Police saying it's a matter of focusing on the safety of all involved.
Police have confirmed that one of the occupants did receive injuries as a result of being assaulted, but have released no further details on the injury sustained.
A full investigation into this incident has commenced and police are appealing for witnesses. Anyone with information in relation to this incident is asked to call the Bermuda Police Service on 2950011 or the confidential crime stoppers on 800 8477.

Update July 19 12:12pm: The Police have said that the victim's injuries are not believed to be life threatening.
Read More About