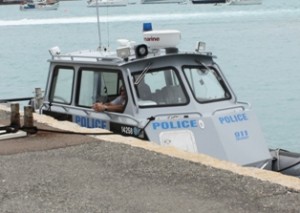 Bermuda's criminal element appears to have taken to the seas, with multiple reports of items being stolen from boats moored in the Southampton area.
The Bermuda Police Service Marine Unit is currently investigating several reports of theft from unattended vessels in the Riddell's Bay and Jew's Bay Southampton area.
The Marine Unit is asking the public to recall not to leave any valuables onboard their vessel whilst unattended and to secure all personal property which may be left onboard. They have also asked that anyone with any information about these incidents which may assist Police in these investigations should call the Marine Unit at 299-4585 or the Crime Stoppers Bermuda confidential hotline on 800-8477.
Read More About