Four students of Yong Duk taekwondo traveled to Kalamazoo Michigan last weekend to compete in the 2010 IAMA Taekwondo World Championships, and represented the island admirably capturing five medals.
The only female on the team, Police Officer Jenea Saltus, captured two Gold Medals in both the form and fighting divisions. We are told in addition to her obvious spectacular winning skills, she wore a Bermuda pink head guard to promote Bermuda tourism and our upcoming 2011 Bermuda Taekwondo Open .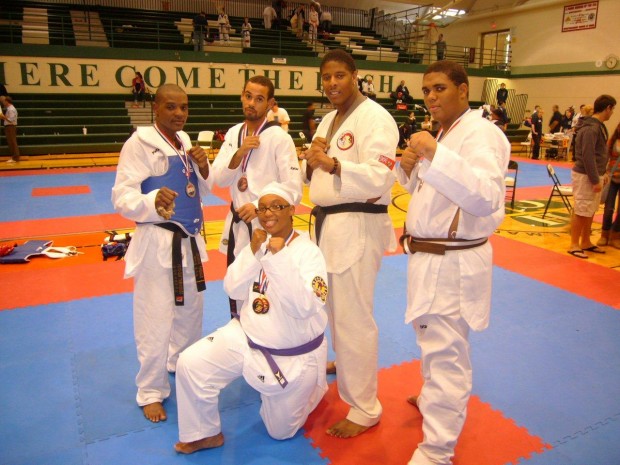 Our home grown warriors almost attained the games highest honor the male black belt divisions Michigan cup, but they were bested by Justin Diamond of the United States, who ironically was also trained by Bermudian Master Edmond Johnson. Nevertheless, our local martial artists made a very strong showing, with Jashun Thomas winning the Silver Medal in the Division, while Gikai Clarke won the Bronze.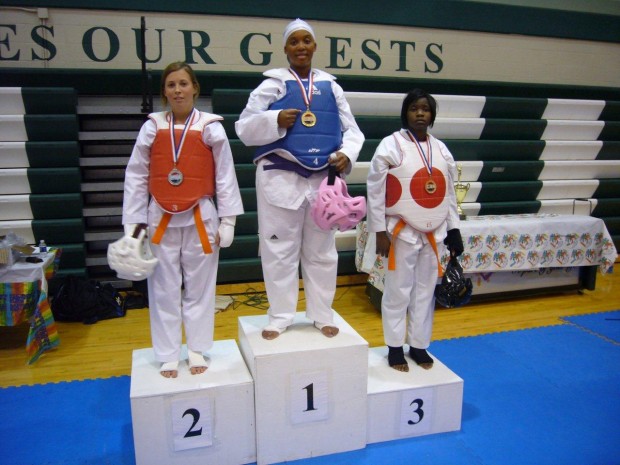 The youngest member of the team was 16 year old Cedarbridge Academy student Jeral Jackman who also performed extremely well, winning a Bronze Medal in the sparring division.
Leading up to the event 30 youths selected from around the state attended an Olympic sparring seminar given by our very own Bermudian Master Edmond Johnson. The seminar also promoted the 2011 Bermuda Taekwondo Open.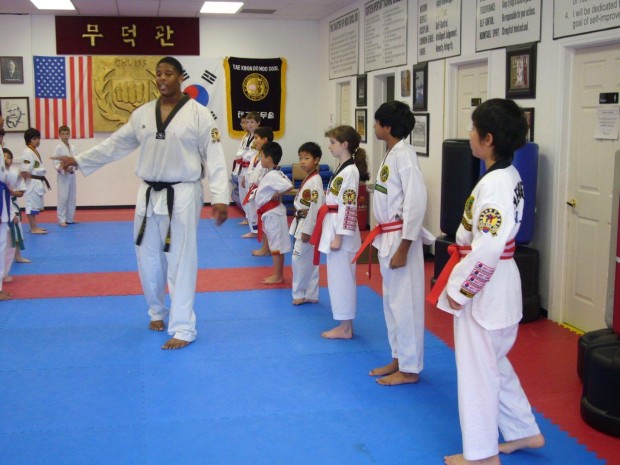 Read More About