Mr. Bermuda bodybuilding champion Garvin Phillips won the Gold Medal in the Men's Bodybuilding Super Heavyweight Division at the 2010 IFBB Central American & Caribbean (CAC) Bodybuilding Championships held in Aruba from September 22nd – September 26th.
Mr Phillips, a Police officer, competed in the Super Heavyweight division and is pictured below at the 2010 Bermuda Night of Champions contest.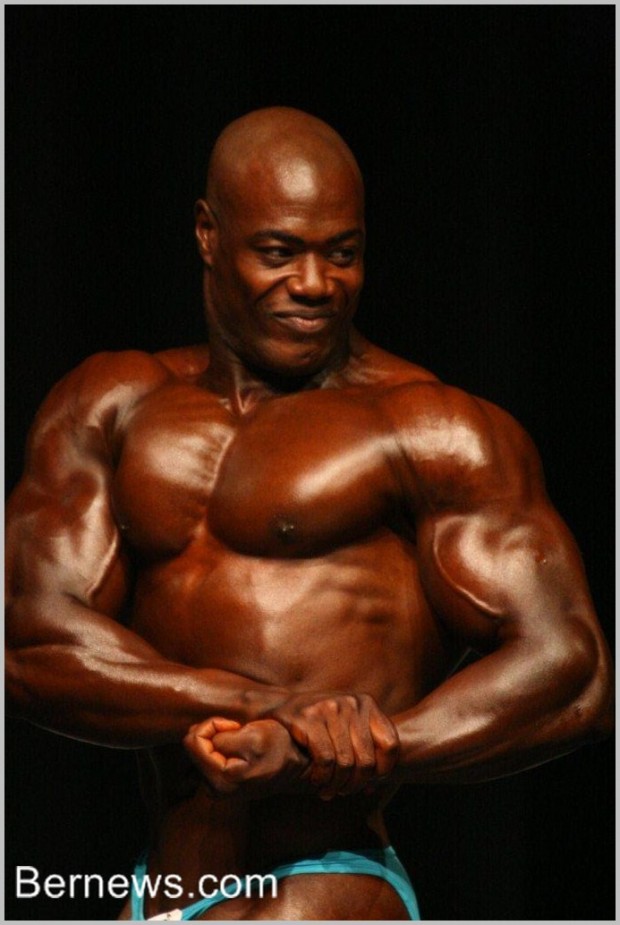 Ms. Bermuda Susan Rebello was also in fine form, bringing home a Bronze Medal in the Women's Lightweight Bodybuilding Division.
In addition, Figure Competitors Kimeka Wilson, Deon Breary and Betty Doyling all made the top 6, and fitness competitor Caroly Erasmus also placed in the top 6 in the Fitness Category.
The CAC Championships is an annual event that sees the best of the best from around the Caribbean and Central America compete, with the overall winner in each category earning IFBB professional status. Bermuda has a long history of doing very well in the CAC, having produced numerous class champions, and overall champions including Sally Wombwell, Aprille Desheilds, Sandra Simons, Melanie DeRosa and more.
Related Posts