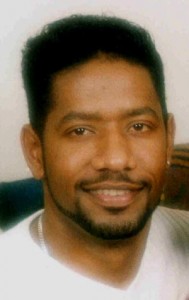 Around 12:20pm on Thursday, 26th October 2006 -  exactly four years ago – the lifeless body of 32-year-old Marcus Sheldon Gibbings was found in his Derwent Lane, Devonshire apartment.
The Bermuda Police Service confirmed soon after that Mr. Gibbings died as a result of a fatal wound "inflicted upon him by a bladed weapon."
His brutal murder remains unsolved four years later.
Mr. Gibbings was born in Trinidad on January 14th 1974, the youngest child of Sandra Ferreira and Richard Gibbings, and brother to Robert and Amanda. He was an IT specialist and had lived in Bermuda for approximately nine years before his death, and was employed at Hamilton communications firm CCS.
Said by his friends to be a cheerful and giving man, he left behind two daughters; Arielle and Sharae; and a step-son: Tashaad.
His body was flown back to Trinidad for burial, where he now rests.
Friends of Mr Gibbings have appealed for justice, and have asked the public for any assistance they can offer.
Officials state that Mr. Gibbings was last seen alive at 8pm on Wednesday, October 25th 2006 in the Ramgoat Hill, Smith's parish area, and he was believed to be driving a white van bearing the logo CCS at the time. At the time, Police stated that nothing was stolen during the attack, and it appears that Mr. Gibbings was the target of his assailant.
It is never too late to provide information and assist in the investigation for this, or any other unsolved murders. If anyone has any information please contact the Serious Crime Unit on 299-8106, and an anonymous call can also be made to the independent, confidential Crime Stoppers Bermuda hotline at 800-8477.
Read More About