The ACE Group observed its 25th anniversary today [Oct 21] by hosting a Global Day of Service, during which approximately 120 ACE employees in Bermuda contributed their time to 11 community service projects across the island.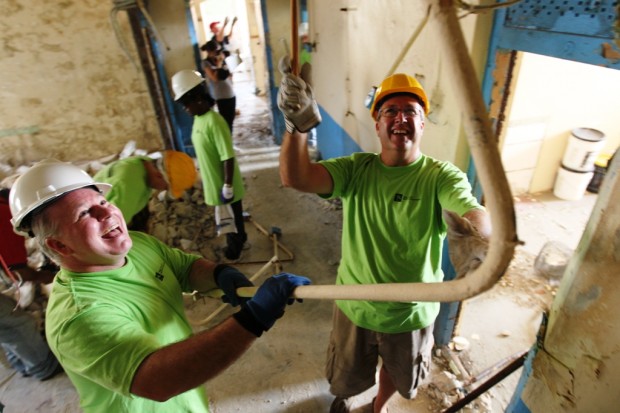 "We would like to take this opportunity to show our appreciation to the Bermuda community that has supported us ever since we were founded 25 years ago," said Lori Samson, Chief Administration Officer for Bermuda-based operations of The ACE Group. "Our Global Day of Service provides an opportunity for each of our employees to volunteer during the workday and give back to the island in which we live and work."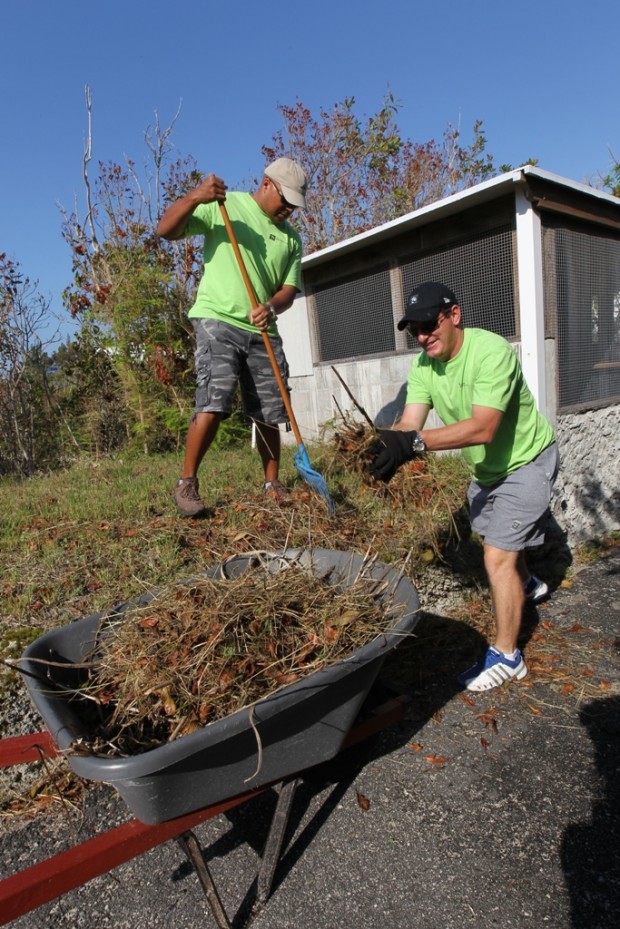 ACE Group employees participated in the following service projects across the island:
The National Museum of Bermuda Casemate Barracks Project where volunteersgot rid of vegetation and participates in the demolition of structures including the removal of interior walls that were erected when the barracks were converted to a prison in the 1960s.
ACE Foundation Career Fair at Bermuda College where volunteers acted as guides to help students navigate around the career fair and interview participants for exit surveys.
Volunteers will visited Save Open Spaces (SOS) and cultivated endemic Bermuda plants at the SOS nursery in Devonshire. Volunteers will also participate in nursery maintenance including weeding, mixing soil, potting plants and pruning trees.
At the Barn charity shop, volunteers will unpack and sort items to be placed on sale.
At the Kaleidoscope Arts Foundation (KAF), volunteers cleaned and painted classrooms and undertake maintenance around the school.
For the Bermuda Audubon Society, volunteers cleared invasive plants and trash from The Alfred Blackburn Smith Reserve located in Paget.
Volunteers visited Teen Services/Teen Haven to weed and prepare soil, plant flowers and vegetables in the garden as well as painted porch railings and external walls.
At Windreach Bermuda, volunteers prepared for the Harvest Festival on October 30 as well as cleaning, painting and undertaking maintenance of the facility.
Volunteers donated their day to Tomorrow's Voices – Bermuda Autism Early Intervention Centre, where they painted and cleaned the interior, installed a video system and picked up trash.
At The Sunshine League, volunteers gardened, cooked dinner as well as baked cookies and cupcakes.
Volunteers painted the interior walls, doors and veranda at the Westmeath Residential & Nursing Care Home.
Read More About