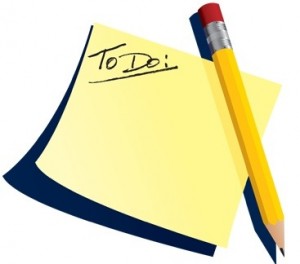 (Written by Larry Burchall) The biggest problem faced by the incoming Premier that is mostly within the control of the Premier is the state of Government finances; and the government response to falling government and national incomes.
The detail financial problems range from multi-million dollar day-to-day financial control issues of the kind thrown up by the Auditor General's Report on the TCD Emissions Control Centre; on up to the mega-million dollar issue of continually finding money to pay the higher annual Debt Service costs that now exceed $80,000,000 per year. There are other strategic issues.
Last week, the Minister for Education pushed forward, for the second time, the idea that there had to be cost savings in Education; and that he planned to eliminate the use of some school buildings by the start of the next academic year in 2011. The new Premier has to deal with this whole issue.
The Civil Service's pay was last raised by an average of 1.5% in March 2010, but that raise was just as quickly taken back in the April 2010 Payroll Tax and Health Insurance premium increases. Effectively that March 2010 pay adjustment resulted in small pay 'cuts' for Civil Servants who earned over $77,000 a year ($1,481 a week); and up to a $6 a month increase for Civil Servants who earned the effective minimum Government pay of $45,000 a year ($865 a week).
Right now, the Civil Service are without any pay increase or pay adjustment to cover the period October 2009 to September 2010. Pay rise? Pay cut? Keep the same number of Civil Servants? These decisions have to be considered by the new Premier.
Bermuda's economy is still slowing down and shrinking. This is seen in the fact that in the private sector, beginning in 2007 and through to 2009, some 1,274 jobs disappeared. Thirty-one jobs went in 2007; 113 went in 2008; 1,130 jobs disappeared in 2009. So far, in 2010, more jobs are still being lost with all the losses occurring in the private sector. Though there is, as yet, no official count, it is likely that in 2010, job losses in the private sector will be close to, and may well exceed, the job loss levels seen in 2009. The new Premier will have to deal with the consequences of accumulating job losses.
Two consequences flow from those steady private sector job losses. One is that the final consequence of each job loss is a shifting about in the local job market and a consequential reduction in the number of Guest Workers living on the Island. That means that rental units are emptying and rental incomes are being lost. So the bad thing is that Landlord incomes are falling, and for the moment, the good thing is that rents are falling as well. But as rental income shrinks, this will mean less money to spend all round, because landlords are people too and even landlords buy stuff.
The second is that there is a likely reducing of incomes as proud Bermudians who are quietly pushed or downsized out of one job just as quietly find new jobs, but often at lower pay. So there's a sneaky and silent reducing of Bermudian incomes. That, in turn, translates into less disposable income. That, in turn, hits local Retail Sales. Anyone listening to local Retailers or watching those monthly Retail Sales Indexes will know that the Retail Industry is sliding down the way a nervous toddler slowly slides down a playground slide.
The new Premier has to deal with the fallout from all that.
WestJet has been grumbling about low passenger loads and Tourist Income is still a long way from the $513 million that Bermuda earned three years ago in 2007. So Tourism must be ramped up. The new Premier has to deal with that.
The new Premier also has to deal with an Island population of Bermudians who have high expectations and who do not so easily accept some low physical standards. Buses must stay clean, ferries must run on time and all year, roads must be smooth and not pot-holed, trash must be picked up twice a week, and ….
The new Premier has to master the complexities of handling a complex, sophisticated, and unique economy that operates under the economic structures that apply to small isolated economies that are not based on the sale of natural resources; and an economic model that is under constant threat from tax hungry big countries.
And all that while some crazy guys are running around shooting at one another.
The new Premier has a lot to do.
Read More About