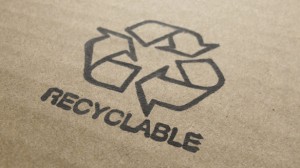 Minister of Public Works Derrick Burgess Minister of Public Works today [Nov 29] hailed the Ministry's final e-Waste day for 2010 as a great success.
Approximately 200 people took advantage of the e-Waste recycling day that was held on Saturday, 27 November, 2010 from 9 a.m. to 5 p.m. at Tynes Bay Waste-to Energy- Facility, Palmetto Road, Devonshire.
Residents brought their old, worn out electronics to be recycled – everything from battery operated toys and hair dryers all the way up to computers and other Circuit Board Containing Equipment was brought to the facility.
Enough recyclable waste was collected to fill one and half 20 foot containers. The e-Waste will be shipped to EPA-approved recycling facilities to ensure they are handled mindful of maximum concern for the environment and worker safety.
Minister Burgess said: "I would like to thank the environmentally conscious members of the community who took the time and effort to bring their e-Waste for recycling. It is very important to keep these items out of the waste stream as they contain many toxic and recyclable materials that require disposal or recycling in the correct manner. Thank you also to the Waste Management section of the Ministry of Public Works for its efforts in educating and encouraging Bermuda's residents to dispose of their waste in an appropriate manner."
In 2009/2010, the Waste Management section sent 110 containers abroad for recycling: 26 containers of air conditioners, 24 containers of vehicle batteries, 14 containers of tin, seven containers of aluminum, six containers of other metals, 16 containers of motor oil, two containers of fluorescent tubes, four containers of transformers, one container of household batteries and 10 containers of e-Waste.
For further details on correct waste disposal, please visit www.wastemanagement.gov.bm, or the "What Goes Where" section in the BTC Phone Book, blue pages or e-mail recycle@gov.bm.
Read More About
Category: All