The 2010 Bermuda Thanksgiving Classic got underway today [Nov 26], and the first match at the Cedarbridge Gym saw the overseas visitors Metro Prep defeat Bermuda Blue 87 – 14. Metro Prep features Bermuda's own Tejour Riley – who was awarded an athletic scholarship to the school.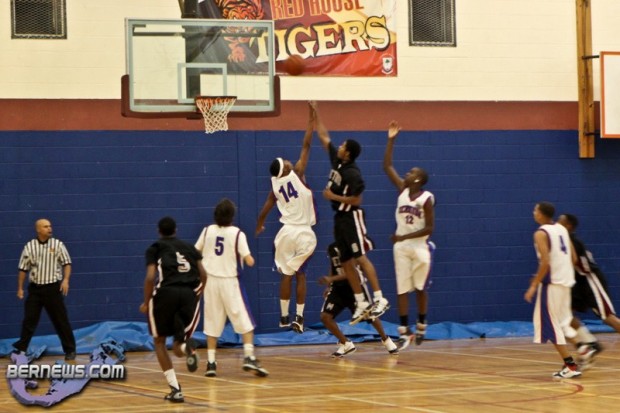 Guard Daniel Linton led Metro Prep with 14 points, Sebastien Micheneau added 12, while Tejour Riley and Daemar Thomas both scored 10. Mackih McGowan led the Bermuda Blue team with 6 points, Chris Corday added 5 points and Alex McLoed scored 3 points. View the full scoresheet here and videos [here] and [here].
Photos by Only the Best, click to enlarge:
Other matches took place today; Francis Parker High defeated Chaparral High 59 – 35, Durango High defeated Bermuda Red 48 – 7, Georgetown District Prep defeated the Bermuda White team by one point 40 – 39, Francis Parker High defeated the Bermuda Blue team 75 – 21. After the Opening Ceremony Chaparral High defeated Metro Prep 47 – 42.
Read More About