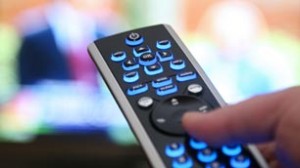 Bermuda CableVision is extending the gift of a Free Preview to all its customers for the holidays. During the event, all subscribers to CableVision's television service will be able to access the company's full line-up of channels, with the exception of Pay-Per-View and HDTV, at no additional cost.
The Free Preview will run for more than two weeks, starting at 8:00 a.m. on Saturday, December 18, 2010 and continuing until 8:00 a.m. on Monday, January 3, 2011. This year, CableVision customers will have access to the company's widest selection of programming to date, including the full digital Variety Tier, as well as the complete range of premium digital movie and sports channels.
CableVision general manager Terry Roberson, says, "It's that time of the year again when we like to show our customers how much we appreciate them, so we're offering everyone a holiday season filled with great TV. With our ever-growing line-up of local and international channels, that means more programming than ever before to enjoy with family and friends, including the full range of channels from HBO, Showtime, Cinemax, TMC and Starz, as well as the SportsMax and Fox Soccer Plus networks. We wish all our customers a very happy holiday season."
CableVision is reminding parents that they can prevent their children from accessing age-inappropriate content on TV by setting up the easy-to-use parental control options that are built into every digital home communications terminal.
Read More About
Category: All, News, technology