Felicia Johnson, 23, appeared in Magistrates' Court today [Dec 30] on a number of separate charges relating to an incident last night [Dec 29].
She was charged with assaulting an individual, damaging a cash register belonging to the Ice Queen restaurant, assaulting at least four police officers — read out as separate counts –resisting arrest and using offensive words to the Police, which the Magistrate read out: "F&#k all you f%$kers. Can't wait for people to start killing you".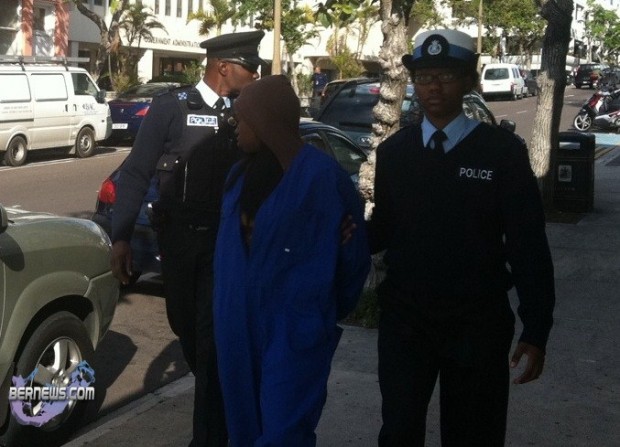 When asked to enter a plea on the offensive words count, she attempted to plead "partially guilty" and admitted to swearing at Police — although she denied saying she hoped officers would be killed.
The court adjourned the matter until tomorrow morning at 11.30 and remanded Ms Johnson in custody until then.
The defendant said she had custody of a small child under two years old and asked for bail. The Magistrate denied her request, and replied if she was acting in this manner, the child might be better off with someone else.
Update Dec 31: Ms Johnson appeared in court this morning, asked for time to obtain a lawyer, and has been released on $2,000 bail and is due to re-appear in January 2011.
Read More About
Category: All, Court Reports, Crime, News