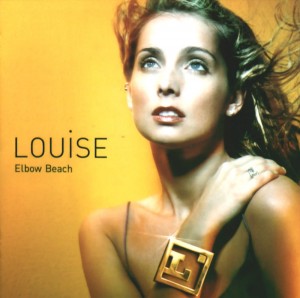 A British singer and television personality once voted the sexiest woman alive in the UK says she is living happily ever after after marrying in Bermuda 12 years ago – even naming an album of romantic songs "Elbow Beach" in honour of the venue where her nuptials took place.
Louise Rednkapp, 36, married Liverpool Football midfielder and England player Jamie Redknapp on Elbow Beach in Bermuda on June, 1998. The private ceremony, attended by just 50 family members and close friends, made front page news in the UK.
"Elbow Beach", the first album Louise Redknapp released after her Bermuda marriage, went to the top of the European charts and has been called her most personal musical work.
She and her husband have two children together, they welcomed their first child, a baby boy named Charlie on 2004. Their second son, Beau Henry was bornin 2008.
Recently she told the UK's "Daily Mirror" her relationship had endured in an age when most celebrity marriages have shorter shelf-lives than an open carton of milk.
"Everyone says he's really handsome – and he is – but I laugh and say 'you don't have to live with him'," she told the popular tabloid. "I remind myself that I'm lucky, that if you strip away everything – the celebrity, the fame – and look at what's left, we've got a good relationship. We're mates. All the other stuff doesn't last."
At just 16, Louise Redknapp was part of the '90s UK girl group phenomenon Eternal. After a couple of years sharing with the girls, in 1995 she embarked on solo career and became a success as a singer in UK and the rest of Europe with several number one hits. During her solo career, she released three albums: "Naked", "Woman in Me" and "Elbow Beach". She was named the 'Sexiest Woman in World' by "FHM" magazine.
Related Posts
Category: All, Entertainment, Music