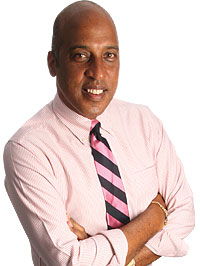 [Written by Cole Simons, Shadow Minister for Tourism]
We are encouraged by the Tourism Minister's announcement today of what constitutes, in effect, a new tourism board.
These are good, high-powered individuals and we expect high-powered results.
Their first task should be to focus totally on the creation of a national tourism plan. Incredibly, the previous minister left Bermuda without one, despite being on the job for six years.
Bermuda needs to revive our tourism industry as a national priority. We can do it, but we have to be smart about how we go about it.
The United Bermuda Party has long called for the creation of an independent Tourism Authority to bring to bear professional leadership and accountability to this very challenging task.
Until that is done, we need to use the existing system and, in this regard, the new Board can get things going.
It is our view that the Government has done a very poor job selling Bermuda. We believe the island's unique attributes have been under-valued, our slogans weak and our marketing efforts too scattered.
A national tourism plan should help to bring long overdue discipline to the process of selling Bermuda overseas, such as targeting our marketing dollars and sales efforts on proven markets – fishing where the fish are – and projecting a more compelling sales pitch to potential visitors.
We believe in Bermuda. We can get Tourism back on track. But we have to get smart and get to work. We hope the Minister's new Tourism Board can get be the catalyst for this.
Read More About