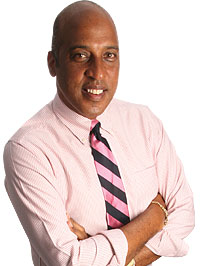 [Written by Cole Simons, Shadow Minister for Tourism] The Government must develop a vision and plan for the use of our public beaches.
These national treasures have become embroiled in controversy in recent years because there is no overriding vision for their use and because the ground rules are not clear.
Ongoing battles over the use and development of beaches involving developers, environmentalists, nearby residents and even the courts indicate the need for clarity.
Bermuda has to strike the right balance between two basic types of beach experience – beaches that provide the all-natural, commercial-free experience that preserves the pristine qualities of the island and beaches that provide commercial services and amenities for its users.
Without a vision and plan, Bermuda's beaches will continue to be subject to ad hoc pitched battles that waste resources and create ill will.
We believe one of the core aims in developing a vision for our beaches is to make sure that beaches that see a lot of visitor and local traffic provide the appropriate level of facilities and amenities.
We want people to have the best possible beach experience and, in some instances, this means meeting their needs. As an Island, we are in the hospitality business and we have to be cognizant of the fact that if we send hundreds of people to a beach on any given day we have to provide for them.
Our beaches are our premier national attractions – at least from a tourism point of view – and so it behooves us to manage these natural resources in a manner that first protects their beauty and second that strikes the right balance between their natural integrity and the needs of users.
Some beaches should be left untouched and protected as nature reserves. Others need to be prudently managed so that families and visitors alike have access to well-run facilities and programmes from food and drink, to lounge chairs and umbrellas, to summer movies, theatre and music, to water-born activities and of course bathrooms.
We make this call because we see it as one area we can improve the experience of life in Bermuda, for residents and visitors alike.
It is certainly something the new Tourism Board should consider.
Read More About