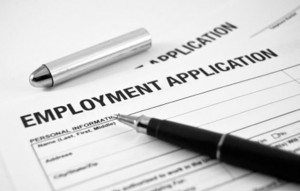 Kim Wilson, the Minister of Economy, Trade and Industry today [Jan 20] launched an appeal to business owners to look for local talent before applying for work permits for non-Bermudian staff.
"It behooves you as an employer and Bermuda as a whole that you explore the local expertise available on the Island before shifting your search to beyond our shores or seeking to renew work permits," she says. "A genuine effort is needed."
Minister Wilson stresses her ministry's commitment to ensure that no Bermudian is displaced by a foreign worker: "I support the necessity for a healthy mix of locals and non-Bermudians in the workplace. However there is no way to justify Bermudians, who want to work and whose skill sets are equivalent to those being considered for work permits, remaining without jobs.
"Consistent with my directive, The Department of Immigration has assured me that the work permit process is now more rigorous. Work permits will only be granted if it is demonstrated that no Bermudian exists with the skill set and experience which is required for the job."
She encourages employers, particularly those in the hospitality, construction, and horticultural fields, to go to the Department of Labour and Training before heading to the Department of Immigration: "More and more residents are signing up on a daily basis looking for employment. While one criticism of Labour and Training has been a slow response time, Employment Officers are now redirecting their efforts and working harder than ever to assist both job seekers and employers with finding the right fit."
Minister Wilson continues: "In cases where employers are not happy with someone who was sent to them through the Department of Labour and Training, report back where you feel he or she fell short so that we can work with them to train and develop them in the areas where they are weak. We all must work together to achieve a win/win for Bermuda."
She encourages Bermudians to continue applying for jobs which they believe they are qualified to do.
"It is imperative that unemployed Bermudians remain optimistic that they will be successful in their job hunt. During these tough economic times, I am fully aware that no one can afford to be unemployed, but successful outcomes will not be garnered unless there is an effort to ensure success."
Minister Wilson continues: "The Ministry cannot fairly assess work permit applications or encourage employers to consider Bermudians wherein Bermudians have not applied for jobs. All jobs must be advertised prior to work permit renewals or initial work permit application. I have looked at the files and in case after case there have been no Bermudian applications. Bermudians must apply for jobs that they are qualified to do."
She also stresses that Bermudians needed to stop thinking that certain jobs in the workplace are beneath them. Last month, Minister Wilson revealed that only three locals applied for 13 kitchen porter positions. More recently, the Minister said at least one hotel reported that there were zero applicants for waiters.
"Although there are some jobs which you may not want to do, now is not the time to bypass employment opportunities. Now is not the time to reject an employment opportunity just because you are not fully pleased with the salary being offered. You must be willing to be flexible and open to negotiation where there is an opportunity to negotiate."
"Bermudians must apply for positions for which they are qualified and where they think they can perform well irrespective of how many times they have done so in the past. If you fail to do so than the opportunity is lost and your right to complain is greatly diminished."
Read More About