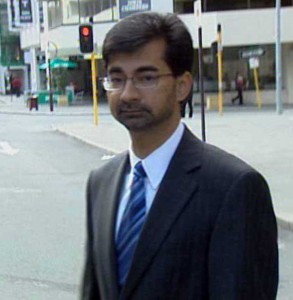 Despite being branded a flight risk after being charged with murdering his wife, an Australian judge decided to grant former Bermuda prosecutor Lloyd Rayney bail last month so he could help to care for his daughters and aging mother.
In court papers released today (Jan.5), Western Australia Supreme Court Justice Robert Anderson said his decision centred around the fact barrister Mr. Rayney had family responsibilities he was unlikely to abandon — and the only overseas funds he has access to are $13,000 in a Bermuda bank account.
"The prosecution evidence was circumstantial, with no direct evdence implicating Mr Rayney," said Justice Anderson. "He appears confident he can succeed in gaining an acquittal.
"I do not believe he would abandon his daughters and his elderly mother while in that frame of mind."
Mr. Rayney, 48, who worked at Bermuda's Department of Public Prosecutions in 2003/4, is accused of murdering his wife Corryn in Perth in 2007.
[Photo courtesy of Abc.com.au]
Read More About
Category: All