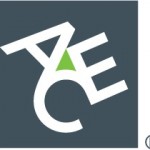 ACE Limited announced yesterday [Feb 1] that it has completed its acquisition of New York Life's Korea operations for approximately $75 million in cash. The original October 2010 purchase agreement with New York Life was amended to allow for separate closings for the Korea and Hong Kong operations. The Hong Kong portion of the transaction is expected to close in the first quarter of 2011.
"We are pleased to complete this transaction that adds an important market for our young but growing international life insurance franchise," said Evan G. Greenberg, Chairman and Chief Executive Officer of ACE Limited. "The agency-based operations that New York Life has established in Korea will provide a good foundation on which to build our life insurance business in this important country."
Celebrating 25 years of insuring progress, the ACE Group is a leader in insurance and reinsurance serving a diverse group of clients. Headed by ACE Limited a component of the S&P 500 stock index, the ACE Group conducts its business on a worldwide basis with operating subsidiaries in more than 50 countries, including Bermuda.
Read More About