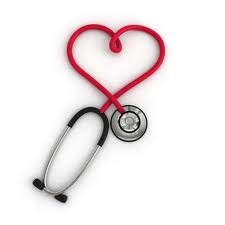 As part of Healthy Heart Month, nurses from King Edward VII Memorial Hospital Outpatient Services will offer free health screenings in the hospital lobby between 11:00am and 2:00pm on Wednesday, 9 and 23 February 2011.
"Heart disease is the number one cause of death for both men and women around the world and affects half of all Bermudians," says Norma Smith, Director of Outpatient Services for Bermuda Hospitals Board. "While lifestyle changes are the best way to combat and prevent heart disease, people need to understand their own risk for the disease. It could be the difference between life and death."
Research has shown that by controlling risk factors such as smoking, high blood pressure, high cholesterol, diabetes, weight and physical activity, the chances of developing this debilitating and sometimes fatal condition can be reduced.
Testing, carried out by specialized nurses from the Cardiac Care Programme, Diabetes Centre and Dialysis Unit, will include: Blood pressure, Blood sugar, Weight circumference, and Body Mass Index
KEMH say they are "committed to preventing heart disease and reducing repeat heart attacks through education and testing for risk factors. Anyone who is recovering from heart disease or returning home from a heart procedure overseas can attend the hospital's regular Cardiac Education Classes. They cover how to manage heart disease, how to become more active and what to eat for a healthy heart. Anyone interested in attending should call 239-1219."
Read More About
Category: All