At the Warwick Lanes last night [Feb 21] Pat Price and Levinc Samuels celebrated their wins in the 2011 Rendezvous Championships.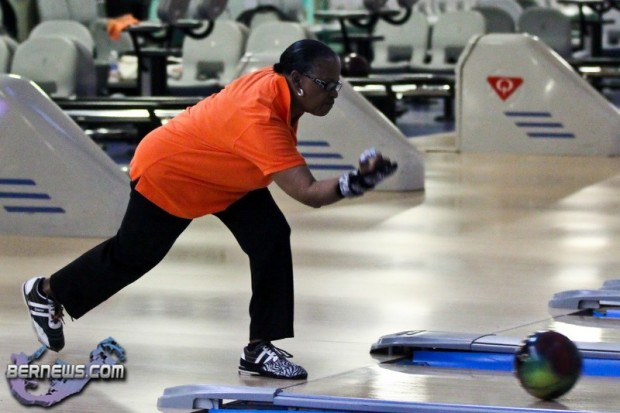 Ms Price defeated Juanita Sharper in the Ladies Division Final after finishing in second place with 596 points, Ms Sharper was the top female bowler with a score of 615, but she could not hold off Ms Price in the bowl-off final. Beverley Houston finished third with a score of 593.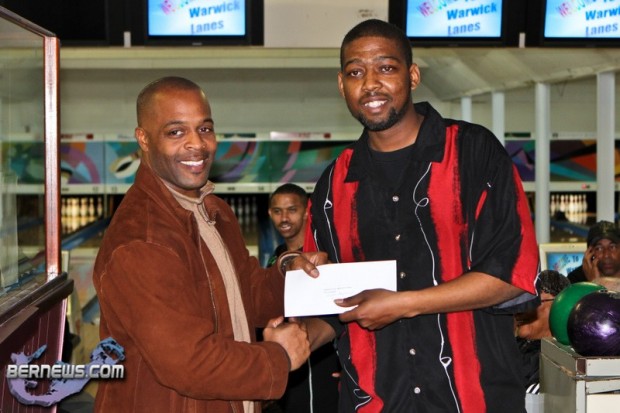 Levinc Samuels finished as the top male bowler with a total of 683, he had the chance to sit and watch other battle to earn the right to face him in the final, that honor went to David Maycock, who Mr Samuels defeated. On the way to the final Mr Maycock who finished with the third best score of 632 defeated the player with the second best score of the tournament Jermaine DeSilva.
Photos by Only the Best, click to enlarge:
Read More About