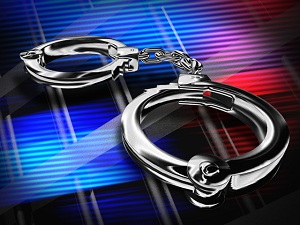 Five people in total, including two females, have been arrested in connection with the murder of 26-year-old Jahmiko Leshore.
They have been released on Police bail to "allow the investigative team to continue to develop evidence in the case, and to receive the results of forensic tests on exhibits sent overseas".
On March 1st Jahkimo Leshore was fatally shot while in the Boundary Crescent, Devonshire area, marking the second murder of 2011.
Initially three males were arrested on suspicion of murder, following arrest operations at two different residences the day after the murder. One is aged 24, and the others are 20 years old. In addition, Police now confirm two females aged 21 and 22, have been arrested for conspiracy to commit murder.
Detective Chief Inspector Nicholas Pedro said, "The investigation into the murder of Jahmiko Leshore continues. To date, 5 persons have been arrested. In addition to the three persons initially arrested, two females aged 21 & 22 respectively have been arrested for Conspiracy to Commit Murder."
"As is often with such cases, the persons arrested have been released on Police bail to allow the investigative team to continue to develop evidence in the case, and to receive the results of forensic tests on exhibits sent overseas."
"We would again like to acknowledge the assistance of the public in this investigation which has proved helpful. The efforts of the investigative team continue and we are interested in speaking with anyone that has not yet come forward with information that is potentially of assistance in bringing the offenders to justice."
"Anyone with any information about the murder of Jahmiko Leshore is encouraged to contact the Serious Crime Unit on 295-0011 or the independent, confidential Crime Stoppers Bermuda hotline on 800-8477."
Read More About