This morning [Mar.23] the students of T.N Tatem Middle School are out cheering, waving banners and more, as they celebrate their victory after winning the 2011 Middle School Track & Field Championships yesterday. T.N. Tatem finished the day with 511.75 points, almost 100 points ahead of their closest rival.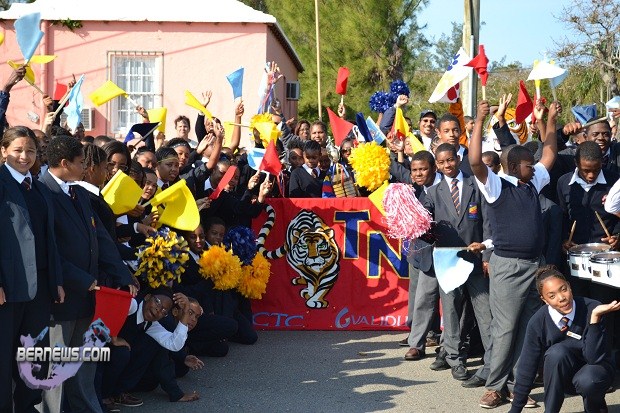 In addition to the overall school honours, T.N Tatem students picked up a number of individual honours. T.N. Tatem's Jahkera Tucker won the Under/12 Division, after winning the 100m, 200m and 400m.
T.N. Tatem's Elisah Darrell won the Boys Under/12 Division by winning the 800m, High Jump and Long Jump, while Jaymie Darrell won the Under/13 Girls Division, sharing the honour with Clearwater's Azaire Smith.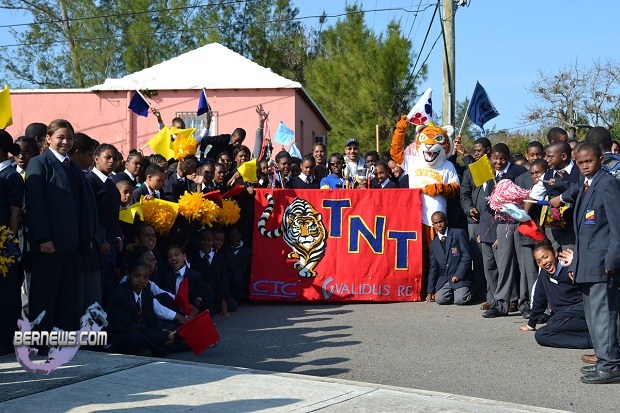 T.N Tatem aren't the only school with reasons to celebrate, as many students from schools across the island did extremely well yesterday – including some students pushing out record breaking performances.
Dellwood's Faheemah Scraders, the Over/13 Champion, shattered the 1500 meter run record by over 19 seconds with a time of 5:02.71. David Darrell from Warwick Academy broke the Under/13 Boys 400m record with a time of 58.31 and Keizhari Knight from Whitney jumped 1.60m to break the Over/13 Girls High Jump record.
For the full results and a video of yesterday's event click here.
Read More About