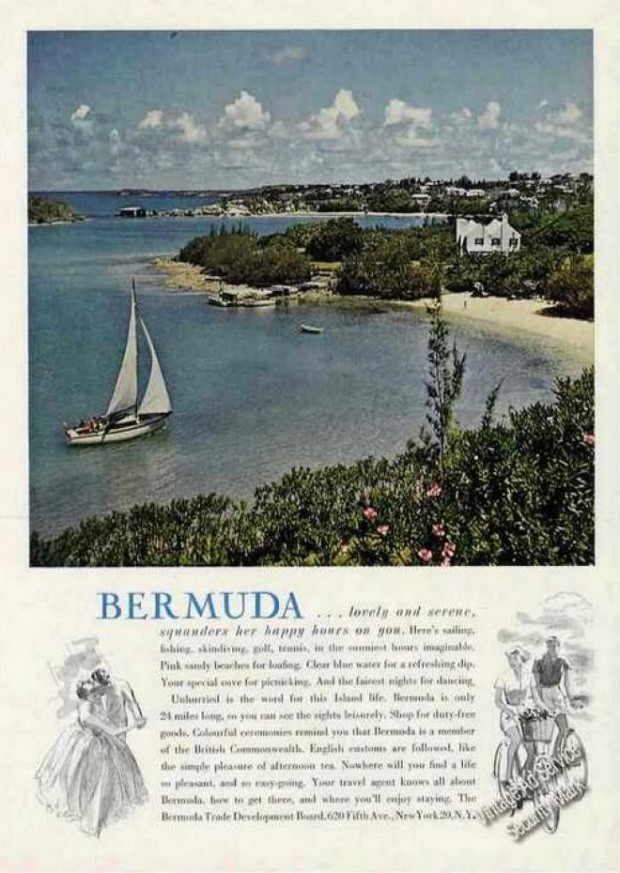 Fifty years ago Bermuda's tourism industry was arguably at its zenith.
By 1961 Bermuda had rebounded from a sharp decline in visitor arrivals which briefly threatened the island's longstanding dominance as the luxury resort of choice for wealthy North Americans.
The introduction of jet airliners in the late 1950s had allowed previously remote Caribbean destinations to start developing tourism infrastructures: Bermuda was facing formidable competition for the first time since the island launched its modern hospitality industry in the 1920s.
"But the Atlantic coral island is back to besting previous records for visitors," reported the UPI news agency in June of that year. "And there's enough confidence in the future to justify another new hotel, the 550-bed Carlton Beach (later the Sonesta and the Wyndham), which will be opened in July on the South Shore of Southampton Parish.
"True, by 1960 Bermuda's tourist business (which represents 80 percent of the island's income) was down. But instead of damning the Jet Age or the growing popularity of some Caribbean islands, Bermuda promptly did not one but several things about it."
An additional $250,000 was earmarked for North American promotion and marketing by the Trade Development Board (forerunner to today's Tourism Ministry) and everyone from hoteliers to taxi drivers were dragooned into service to bolster and burnish the island's hospitality product.
So confident was Pan American World Airways in a revitalised Bermuda tourism industry, the air carrier – flying to the island since 1937 — released this 20 minute film to North American TV stations as part of its "Wings To …" series promoting its destinations.
"Business from November, 1960 through February, 1961 was up 8.5 percent over the same 1969-1960 period," reported UPI. "Four of the big hotels then started a program to see that visitors were amply entertained during the evenings of the off-season months from November through February.
"The hotels had gala nights in rotation, with each sending its night club acts to appear at the others … The Trade Development Board and the government cooperated to turn a majority of taxi drivers into qualified tour guides, offering a training programme and licensing the drivers who passed the test."
By the end of 1961 Bermuda was expecting to draw more than 150,000 long-stay and cruise ship visitors and the opening of the Carlton Beach resort would boost the island's hotel beds to over 5000. It was anticipated visitors would contribute close to $40 million to the Bermuda economy.
"The Jet Age hasn't hurt either," reported UPI. "There are as many as six jet flights daily from Eastern US and Canadian cities.
"The jets put Bermuda only 80 minutes from New York. In fact, airplanes were what took Bermuda out of the category of being exclusively a playground for the rich.
"There are plenty of rooms at exclusive rates but it's possible to get a room without breakfast for as low as $3 to $7 a day."
Read More About