Bermudian hip hop artist Mona Li$a has released a new song 'Island Not the Same,' which she was inspired to write after her cousin and good friend Jahmiko Leshore was murdered last month.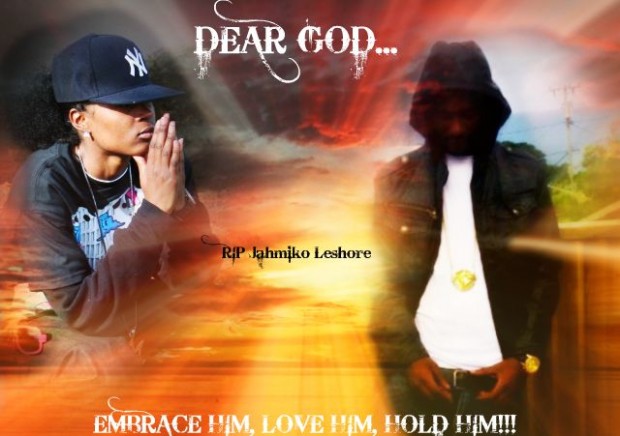 On March 1st, 2011, 26-year-old Mr Leshore was leaving a residence in the Boundary Crescent area of Devonshire when he was shot multiple times, sustaining mortal wounds. His girlfriend was pregnant at the time, and gave birth to their son a few days after Mr Leshore's murder.
Mona Li$a sings, "Tell me what this is, this isn't the place I once lived. Ten years the Police didn't even have guns, now everyone is running around with one."
"Dear God if I am dreaming here please wake me up, cause my island gone crazy they changed it from paradise into the hood…Life is a gift we have to cherish it, no individual sets as we are all from the same nine parishes… All we need is some love now, so put the guns down."
She says in the song if she had one wish it would be to bring her cousin back, saying they were together since they took their first steps, and "they stole something valuable that they can't give back".She sings about Mr Leshore's newborn son having to grow up without a dad.
The lyrics also say March is a notable month for their family, as it is the month of Jahmiko Leshore's birthday, death, the birth of his son, as well as the month of his mother and aunt's birthday.
The video is interspersed with clips of Mona Li$a and Jahmiko Leshore along with members of their family, photos of Bermuda, crime scene photos, photos of other murder victims and anti-gun signs.
Mona Li$a, aka Simona Eversley, was born in Bermuda and moved to Bellwood, Illinois in 1998. She said her musical journey began as poetry, expressing her inner feelings about subjects such as her non-existant father, struggles with finding herself, and her cultural change from Bermuda to America.
She has combined both cultures, elements, and life experiences to create her own one of a kind style. Her musical influences range from Tupac, Akon, Beanie Sigel, Michael Jackson, Bob Marley, Luciano, Sizzla, and Bermuda's own Collie.Buddz.
Mona Li$a, who presently attends college in Chicago, traveled back to Bermuda for her cousin's funeral, and said it was a very bittersweet return home. Five people, including two females, have been arrested in connection with the murder, however no charges have been laid, and the case remains open.
Anyone with any information about the murder of Jahmiko Leshore is encouraged to contact the Serious Crime Unit on 295-0011 or the independent, confidential Crime Stoppers Bermuda hotline on 800-8477.
Read More About