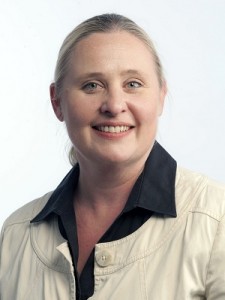 Next week, Bermuda's Director of Energy, Jeane Nikolai will represent Bermuda at the 2011 Caribbean Renewable Energy Finance Conference as the event's invited keynote speaker.
The Conference, which is about financing renewable energy projects in the Caribbean, will take place on May 2nd and 3rd and will focus on practical, innovative ways to finance renewable energy projects in the Caribbean.
It will evaluate the current state of the region's renewable energy sector, discuss the essential concepts guiding financing structures for renewable energy projects, and provide a road map for assessing the best deal structures through timely examples and case studies.
The Minister of Environment, Planning and Infrastructure Strategy Walter Roban said: "This is an excellent opportunity for Bermuda to raise its profile. We have an opportunity to attract renewable energy investors to Bermuda and we're ready! We can lead, but it's also our duty to make sure our Caribbean neighbours aren't left behind."
The conference organizers, Energy Utility Consultants, Inc. invited Ms Nikolai to speak after meeting her at a previous Caribbean Renewable Energy Forum. Representatives from the Department of Energy have attended the last two CREF events. Ms Nikolai's travel expenses have been covered by the event's organizers, not the Bermuda Government.
In her keynote address, Ms Nikolai will give an overview of the Caribbean's regional challenges in terms of energy, what strides the region has taken, what the impediments are in terms of getting more renewable energy in the region, and some possible ways forward.
"It's my contention that we are fettered primarily by policy, regionally speaking," Ms Nikolai said. "For example, regionally, if we had feed-in tariffs agreed, import policies regularized as much as possible, and if energy was a top priority for every one of the Caricom partners, I think we would see a great deal more business in terms of renewables being attracted to our collective shores."
"Together, we would have much more purchasing power, if we were to embark on utility scale projects in a consortium fashion, for instance. Right now, we all seem to have different national priorities despite our strikingly similar energy challenges, and we seem to be much more interested in beating one another to the punch."
Ms Nikolai has been Director of Energy since August of 2009 – shortly after the formation of the Department in June of 2008. This is the first energy-related Conference of this magnitude where Bermuda has been asked to participate rather than just attend.
"Within this regional community, we possess such diversity. We, the members and associate members of Caricom, represent the wealthiest country in our hemisphere (us) and the poorest (Haiti), and just about every tier in between." Ms Nikolai said. "Whilst we don't deal with issues of electricity theft and rural electrification as does Haiti, we do deal with similar issues of technical limitations, policy direction, and financing of utility-scale projects as most other countries in this region."
She added: "This conference could be pivotal to really tapping into the power of collaboration, and making Caricom work for us, just as the EU works for its member nations. International eyes will be upon us, and not just from the Caribbean. Representatives from NREL (National Renewable Energy Laboratories) and the IEA (International Energy Agency) will be there, as well as representatives from the IDB (International Development Bank). It's an honor to be represented at this high a level, and a great opportunity to attract business to Bermuda."
Ms Nikolai credited her colleagues at the Ministry of Environment, Planning and Infrastructure Strategy for assisting with her keynote address.
Read More About
Category: All, Environment