Today, Bermuda CableVision officially opened the doors of its new Customer Care Centre in Washington Mall and welcomed its first customers to the new location. The grand opening celebration included a ribbon-cutting ceremony attended by Charles Gosling, Mayor of Hamilton Charles Gosling, Minister for the Environment, Planning and Infrastructure Strategy Walter Roban and a number of CableVision employees, customers and friends.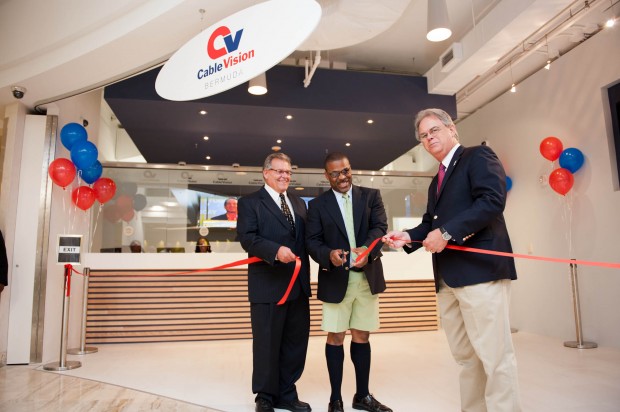 Terry Roberson, general manager of Bermuda CableVision, explains the company's motivation for setting up the new offices: "Our customers spoke, and we listened. At our 'Saturday with the GM' events around the island, we heard their requests for a more convenient location in town. Today, with the grand opening of this new centre, we have responded. No more adventures on Laffan Street! Everything about this new office was conceived with our customers in mind, from the ease of access and proximity of parking, to the layout and placement of the counters and furniture.
"Moreover, by locating in Washington Mall, we are pleased to show our support for Hamilton's retail sector, to which we hope to bring more potential shoppers with our presence. This new Centre is also a place where visitors can view demonstrations of our high-speed Internet service, Broadband Link, as well as our HDTV offer and other advanced broadband services. I should also point out that, with the opening of this new location, CableVision's Laffan Street office, which houses our technical resources, will no longer be receiving customers. Today we invite everyone to enjoy the convenience of this new Centre, where our friendly and well-trained Customer Care Associates stand ready to help with all your needs."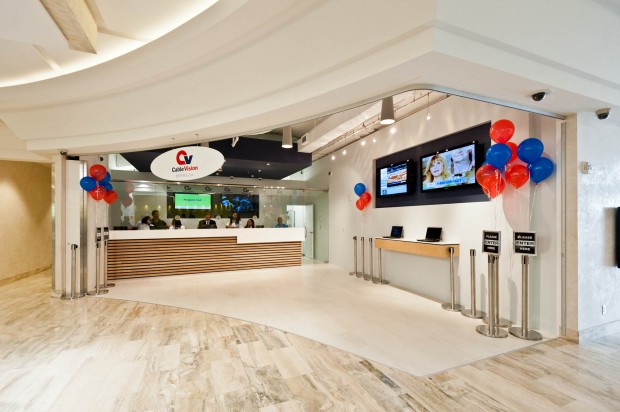 Mayor Gosling said: "I am delighted that Bermuda CableVision decided to open this new Customer Care Centre in the Washington Mall. Following other recent store openings, the launch of this facility further augments Hamilton as a great place to shop, dine and run all the necessary errands. I offer Bermuda CableVision heartfelt congratulations on the opening of their new office."
Minister Roban said "I applaud Bermuda CableVision for taking this opportunity to make the lives of its customers a little easier. The Customer Care Centre has clearly been designed to enhance the experience of being a CableVision customer. With this Grand Opening, CableVision serves to further bolster the offering of the Washington Mall and I hope that even more shoppers are encouraged to stop by."
The full-service Customer Care Centre is situated in the newest section of Washington Mall, near the Church Street entrance. The new location includes a reception area for receiving customers, as well as technical areas for equipment and staff. An array of flat-screen TVs enables visitors to view CableVision's digital television offer, including high-definition TV, Premium channels and new additions to the line-up. Two laptop workstations have been set up so visitors can test-drive Broadband Link high-speed Internet service in speeds of 4 MB, 6 MB and 8 MB.
The new Centre offers the full range of services previously available at Laffan Street. Customers can pay their bills, see a technician about equipment, schedule a service call, or request a change in service. Phone support, as well as online assistance, remain available as options for all types of inquiries.
CableVision's Laffan Street office, which is now no longer open to the public, will remain the company's centre of technical operations.
Read More About