The Bermuda Gymnastics Team finished another very successful day of competition at the 2011 Island Games capturing 10 more medals for their efforts.
On day two of the Island Games competition, the gymnasts won 10 medals, including 7 golds in the "voluntary" round. In this round the gymnasts performed their most difficult elements and tried for medals on vaulting, bars, beam, floor, and also in the all-around event.
In the junior age group [ages 10-12], Sadia Wilson was a standout for Bermuda, winning gold on vault, bars, beam, and the all-around. On floor she took the bronze medal.
Pictured below: Sadia Wilson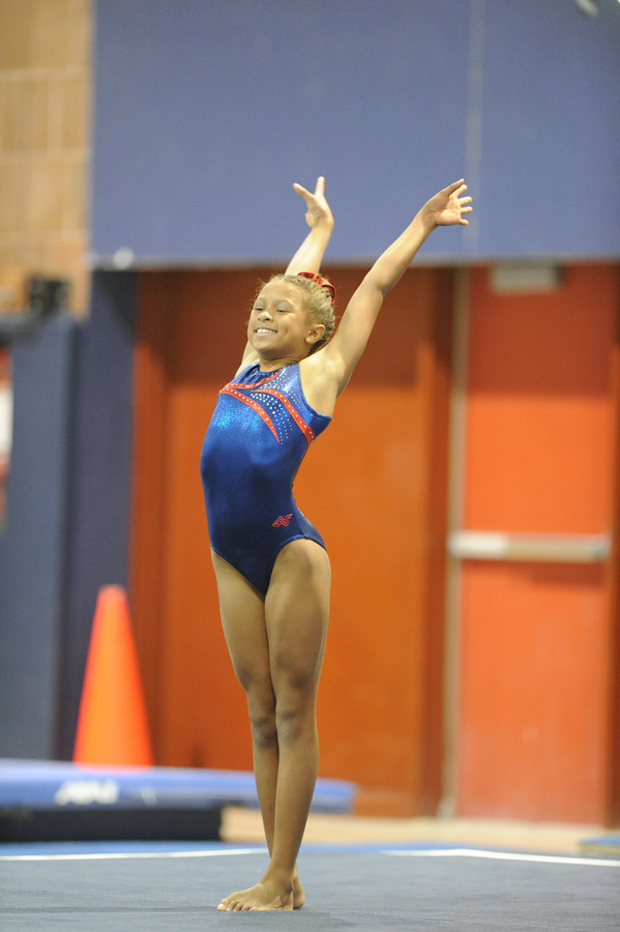 Tais Burgess-Allen also earned a medal for Bermuda, placing third on the balance beam. All of the gymnasts had a strong showing however, with several just out of the medals but finishing 4th, 5th, or 6th on each apparatus.
The afternoon belonged to the seniors. Morgan Beckles led the team with two golds on vaulting and the floor. The crowd was in awe of her high-flying skills and the announcer pointed out to the crowd that she was the first gymnast to perform a double back flip on the floor in Jersey for many years.
Pictured below: Morgan Beckles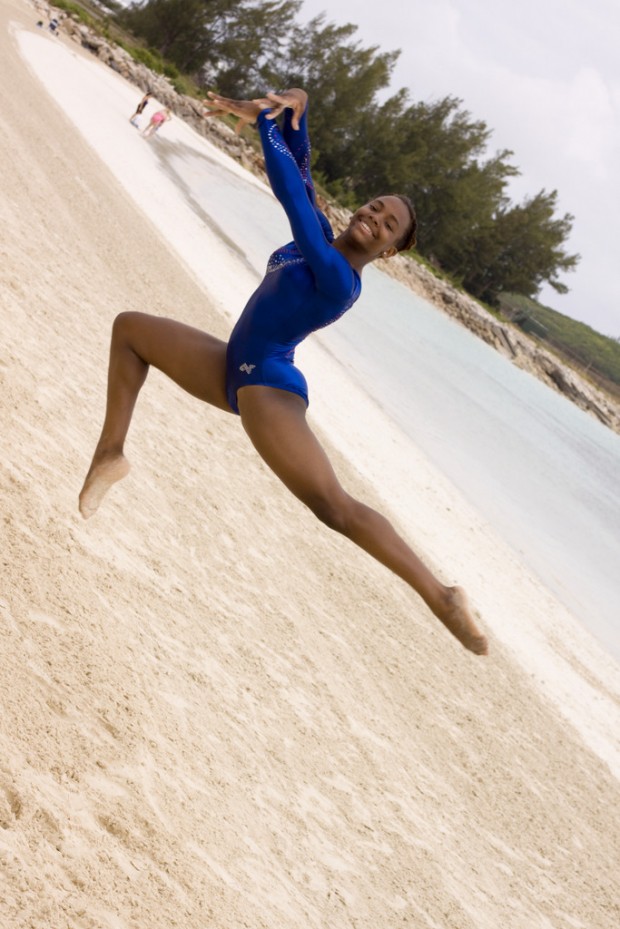 Tabytha Hofheins shined in the competition as well, earning the gold medal for Bermuda on the uneven bars and the silver medal in the all-around. Zantae Dill also earned a medal, placing 3rd on bars.
The Bermuda team returns to the island on Sunday after a very successful week. Head coach Duke Nelligan and assistant Mandi Baughman are both thrilled with all of the team members and are even more excited for Bermuda's Island Games in 2013.
Read More About