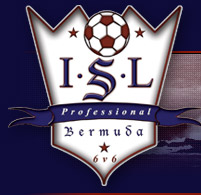 The Lindo's ISL broke the 300 goal barrier for the first time in league history and Cecoy Robinson won the 2011 Lindo's ISL scoring title, but it was Union Striker Jason Lee who stole the show scoring an ISL record seven goals in G.E.T. Limited Red Division action Thursday night at the National Sports Centre.
Lee dominated game one as the Union took down the Royal 15-11. Lee scored seven goals, including four in a three minute span of the 4th quarter. Lee took over the league scoring lead when he notched his 15th goal of the season on a shootout in the 4th quarter. Darren Dowling and Clay Darrell both scored four goals in a losing effort for the Royal. The Union finished second in the division and will play the Apex next Tuesday night in the first round of the Lindo's ISL playoffs.
Cecoy Robinson reclaimed the scoring title in game two on Thursday night. Robinson scored two goals in the Arsenal's 7-3 victory over the Kings. Robinson scored the game's first goal, and then won the scoring title outright when he converted a shootout in the 4th quarter. Ralph Bean also tallied twice for the Arsenal. The Arsenal have a bye to the second round of the playoffs. Meanwhile the Kings play the Titans in the first round of the Playoffs next Tuesday night.
Tickets are now on sale for next week's playoff games, and can be purchased for $10 at all Lindo's, and Sidekicks locations. They can also be purchased at the International Sports Store, the BFA, and the Pro Shop.
Read More About