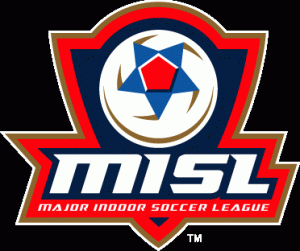 The overseas team from the Major Indoor Soccer League [MISL] won 9-3 over the local ISL All Stars at a game played this past weekend at the National Sports Centre.
Byron Alvarez scored a hat trick and Sagu made key saves early to propel the MISL All Stars over the ISL All Stars 9-3.
The MISL jumped out to a 4-0 1st quarter lead when Ricardhino scored twice and Jonathan Greenfield and Machel Millwood scored. Ricardhino's second goal came with just :01 second left in the first quarter.
Jahron Dickinson scored the only goal of the second quarter to cut the deficit to 4-1 at the half. John Barry Nusum struck first in the third quarter to build the MISL lead to 5-1.
Ian Coke scored a goal from the midfield to cut the lead to 5-2, but Byron Alvarez would answer with the first of his three goals on the night to make it a 6-2 MISL lead after three quarters.
Clay Darrell scored midway thru the fourth quarter to make it 6-3 before the MISL notched the last three goals of the game. MISL Goalkeeper Sagu was named the game's MVP. The MISL has now won three straight All Star contests.
Read More About