Daniel Augustus and Nick Jones will be carrying the Bermuda flag in September in Caracas, Venezuela, and both men met up last night [Aug.24] for an exhibition match at the Ocean View Golf Course.
Mr Augustus and Mr Jones have been selected by the Bermuda Professional Golfers Association [BPGA] to make up the 2011 Bermuda Golf World Cup Team.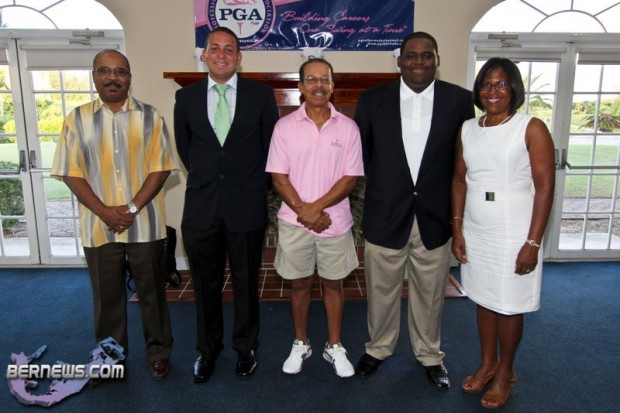 Both golfers attended a reception last night with attendees including the Acting Premier Derrick Burgess, Youth, Minister of Families, Sports & Community Development Glenn Blakeney, Minister of Business Development & Tourism Patrice Minors, and BPGA President Brian Morris.
Brian Morris commented, "Regardless of the outcome, the Association is excited and proud to provide this opportunity and exposure to two of Bermuda's up and coming young professional players
Click photos to enlarge:
Read More About