During Harbour Nights on Wednesday, August 24th, the Hotel Olympics was held, which consisted of a bellman's race, a waiter's race and a bed race.
The Fairmont Southampton, Fairmont Hamilton, The Reefs, Elbow Beach, Grotto Bay, Rosewood Tucker's Point and Rosedon were all participants in the competition. Each race was governed by a set of rules and judged on criteria such as time and accuracy and the event was MC'd by Bruce Barritt.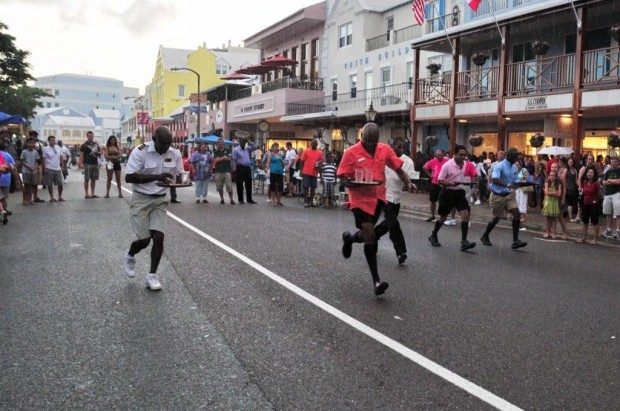 The winner of the bed race was Elbow Beach, despite having come in last in speed, they finished with the highest points from the judges. The Fairmont Hamilton won the bellman's race, the waiter's race and was also the overall winner of the Olympics.
Corrine Fiocca, Chairman of the Hotel Olympics Committee and Manager of the Clairfont Apartments, said: "A good time was had by all as evidenced by the reactions of those spectators who watched what can only be described as a series of hilarious races. "
"Harbour Nights was the perfect venue for this event as it brought visitors and local residents together, and showcased the dedication, commitment and enthusiasm of our hospitality industry workers."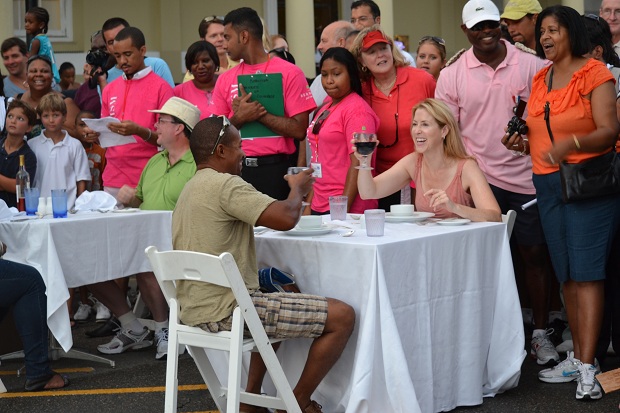 Stacey Madeiros-Cooke, Marketing & Events Coordinator for the Chamber of Commerce commented "Harbour Nights is all about bringing our community together for a night of culture, fun and entertainment."
"Partnering with our Harbour Nights Hospitality Week sponsors, the Bermuda Hotel Association and the Bermuda Alliance for Tourism, in hosting the Wacky Hotel Olympics, enables us to create a one of a kind experience that enhances our weekly Harbour Night event and allows locals and visitors to relax, laugh, be entertained and to have fun in the City of Hamilton."
The event was sponsored by the Bermuda Hotel Association, the Bermuda Alliance for Tourism, Cable & Wireless and Barritt's.
Read More About
Category: All