Mount Saint Agnes Academy hosted their 'Ring Mass' yesterday [Sept.23], which sees senior students receive their class ring. It is traditional that the seniors receive their rings at the beginning of the school year.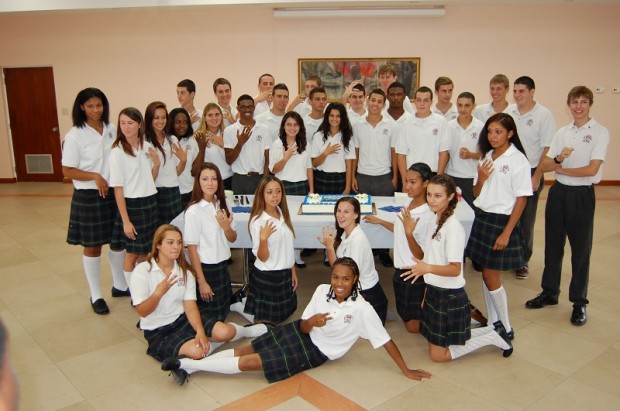 Rings are blessed by Bishop Robert Kurtz and distributed by Principal Sue Moench and assistant principal Margaret DiGiacomo.
The ceremony takes place after the celebration of a special Mass which is planned and carried out by members of the student body. Kindergarten students, Crishante Dill and Jacob Madeiros, carried the rings to the alter at the beginning of mass.
Click to enlarge photos:
Read More About