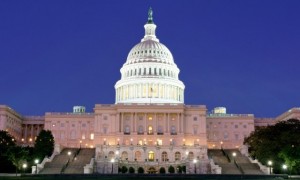 Significant changes in the US National Flood Insurance Programme [NFIP] -— including an end to all subsidies within five years — are being proposed by a diverse coalition including the Association of Bermuda Insurers & Reinsurers.
Organised by lobbying group SmarterSafer.org — which describes itself as favouring "environmentally-responsible, fiscally-sound approaches to natural catastrophe policy that promotes public safety" — the coalition outlined its proposals this week in a letter sent to Congress' Joint Select Committee on Deficit Reduction.
The letter also supports requiring the Federal Emergency Management Agency, which administers the flood programme, to examine the ability of the private sector to assist the programme through reinsurance or catastrophe bonds. ABIR has independently been lobbying for the partial privatisation of the US flood programme for the last year.
Supported by the island-based industry, ABIR represents the public policy interests of Bermuda's Class 4 insurers and reinsurers around the world.
The deficit-reduction "super committee" was created to come up with $1.5 trillion in deficit reduction measures over a 10-year period by November 23.
According to an August law, if the group is unsuccessful, the funds will be taken out of existing Washington programmes, including defense appropriations, and Medicare and Medicaid.
If the committee fails to agree on a package or the full Congress fails to pass it, a so-called "trigger mechanism" would enact $1.2 trillion in automatic spending cuts to serve as the second installment of cuts. These cuts would be split between national security and domestic programs, but the biggest entitlement programs would be excluded from the cuts.
The letter says that while it is only a small part of federal spending, the flood programme represents a significant cost to taxpayers.
It adds that the program is now almost $18 billion in debt, "with all indications that FEMA will never be able to pay back taxpayers."
In fact, the letter says, "Unless significant reforms are made, we believe that taxpayers will be called on to further support this program."
The letter says the coalition "believes that Congress could protect taxpayers and reduce inefficient federal spending by reforming NFIP."
The coalition supports NFIP legislation passed by the US House of Representatives in July and the Senate Banking Committee in late September. The letter says the bills move in the right direction for reforming the flood programme
The letter was signed by such Washington lobbyists as the Environmental Defense Fund and the National Wildlife Federation; Americans for Prosperity; Americans for Tax Reform; the Center on Risk, Regulation, and Markets—The Heartland Institute; and the Competitive Enterprise Institute.
Insurance groups signing on include ABIR; Allianz of America; Chubb; Liberty Mutual Group; National Association of Mutual Insurance Companies; National Flood Determination Association; Reinsurance Association of America; Swiss Re and USAA.
Read More About