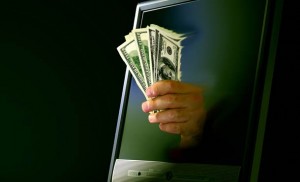 In response to a recent increase in internet scams, the Bermuda Police Service Financial Crime Unit has created a dedicated email address for members of the public to report suspected scam e-mails.
As of Monday [Oct.24] internet fraud may be reported via the new e-mail address: fraud2@bps.bm.
A police spokesperson said, "This dedicated e-mail address has been created to allow residents to directly report such matters to police. This facility is intended to be used by victims of scams as well as residents who may simply wish to notify police of new scam trends."
"Any suspect e-mails can be forwarded to the address with any pertinent questions or comments and a member of the Financial Crime Unit will respond as soon as practicable with relevant advice on the matter.
"The resulting reported information will also be used to create a useful data bank of internet scams which can be analyzed so that appropriate preventive action can be taken."
Acting Detective Inspector Paul Ridley of the Financial Crime Unit states that, "the purpose of the dedicated e-mail address is to provide a credible and convenient response to members of the public in relation to electronic crime, namely suspected internet scams."
The Police said if you receive a suspected scam e-mail or an actual scam e-mail:
Do not click on any links in the e-mail.
Do not reply to the e-mail or contact the senders in any way.
If you have clicked on a link in the e-mail, do not supply any information on the website that may open.
Do not open any attachments that arrive with the e-mail.
Chief Inspector Sean Field-Lament of the Drugs & Intelligence Division reiterates the internet crime prevention message that; "if the offer seems too good to be true…then it usually is a scam."
Read More About
Category: All, Crime, News, technology