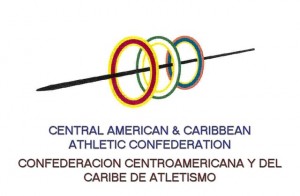 The current rankings of the Central American and Caribbean Athletics Confederation [CAC] show that a number of Bermudian track and field athletes have achieved top rankings in the region.
Lamont Marshall has the 3rd fastest 3000m time for the year, Tyrone Smith's 8.16 leap on June 30th sees him ranked 3rd in Men's Long Jump, and Ashley Berry's time of 10:23.50 running in the 3000m in Raleigh North Carolina has her ranked 4th,
Aaron Evans' time of 1:48.93 has seen him record the 13th fastest 800m time for 2011, he set the time during the Drake Relays, meanwhile Shaquille Dill ran a 1:50.18 at the IAAF World Athletics Day event at the National Sports Center, that has him in 34th.
Dage Minors has the 27th fastest 3000m time for the year, Minors ran a time of 9:15.21 during the Carifta Games in Montego Bay.Lamont Marshall's National Record 10,000m time of 30:20.54 set in Philadelphia sees him with the 25th fastest time for 2011.
Zakiyyah Showers is in 29th with a time of 11:09.72 which see set during the Carifta Games in Montego Bay, Jamaica, while Jasmine Brunson's leap of 6.20 during a Clemson Track Meet sees her 24th.
Latroya Darrell leaped 13.04 in a Southern Conference Track Meet on May 15th that sees he with the 25th best Triple Jump leap of the year and a National Record, meanwhile Brunson is also on the list in Triple Jump, she had a leap of 12.40 during the Texas Relays and she is ranked 47th.
In the Heptathlon, Shianne Smith is ranked 19th with 5177 points, Smith recorded the points during the CAC Senior Games in Mayaguez, Puerto Rico.
Read More About