[Updated with videos] The One Bermuda Alliance has named Michael Fahy and Toni Daniels as their new Senators this afternoon [Nov.3] to replace party leader Craig Cannonier and Dr. Kathy Michelmore.
From left to right: Toni Daniels, Michael Fahy, OBA Leader Craig Cannonier, OBA Deputy Leader Sen. Michael Dunkley and OBA Chairman Thad Hollis: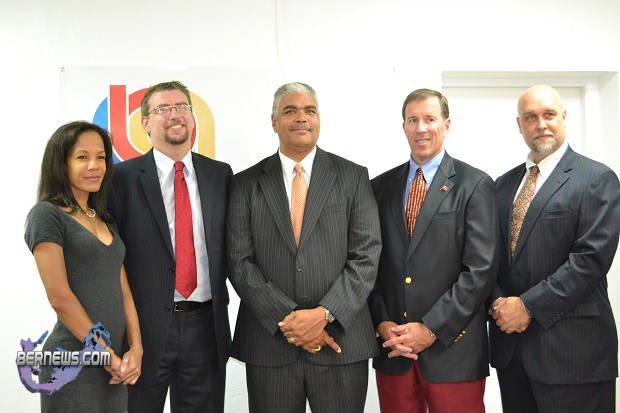 Mr. Cannonier was sworn in at Government House this morning as the island's newest Member of Parliament and the new Opposition Leader after winning the Devonshire South Central by-election earlier this week, with 82.89% of the vote.
Mr. Cannonier said, "Their mission is to make sure all Government decisions and actions help get the Island back on track and working better for Bermudians.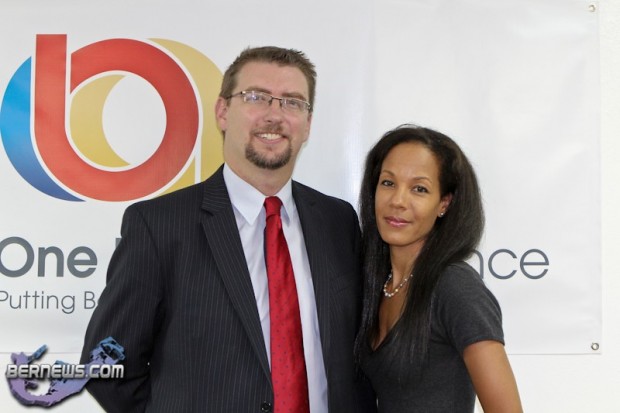 "This week, the Premier tried to breathe new life into her Government by shuffling the Cabinet, but no matter how much shuffling goes on it remains the same government under the same leadership that has presided over a serious loss of opportunity and employment across the length and breadth of Bermuda.
"We have a duty to stop the slide. Our Senate team will push the Government to perform better and make sure it puts Bermuda first in all its decisions."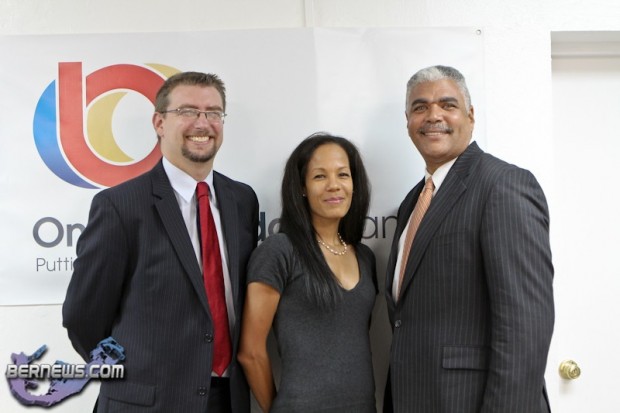 Former Senator Dr. Michelmore has also resigned, set to move with her family to New South Wales, Australia. She previously said, "I recognise that many people may ask 'Why leave now?' when the political landscape is becoming more and more exciting.
"Timing is never perfect, and a move at any time would probably disappoint. However our family has a new adventure ahead, and our circumstances mean that now is the time for us."
Michael Fahy, a lawyer who works in international business, previously served as OBA Chairman, Bermuda Democratic Alliance chairman and as a United Bermuda Party Senator. Toni Daniels, who co-owns and operates the popular Down To Earth health food store, serves as the OBA Secretary.
Update 4.19pm: Mr. Cannonier also released his Shadow Cabinet assignments.  They are:
Craig Cannonier – National Security
Bob Richards – Finance and Economy, Trade and Industry
Dr. Grant Gibbons – Education
Trevor Moniz – Attorney General
Shawn Crockwell – Business Development and Tourism, Party Whip
Pat Gordon-Pamplin – Transportation
Mark Pettingill – Public Works
Michael Dunkley – Health
Donte Hunt – Community Development
Cole Simons – Government Estates and Information
Louise Jackson – Seniors spokesperson
Toni Daniels – Youth Affairs and Families
Michael Fahy – Environment, Planning and Housing
Update 8.17pm: Video with Toni Daniels:
Video with Michael Fahy:
Read More About