Hundreds of people made their way to Elbow Beach in Paget to celebrate Christmas today [Dec.25], spending the day socializing, swimming and celebrating on one of Bermuda's most popular beaches.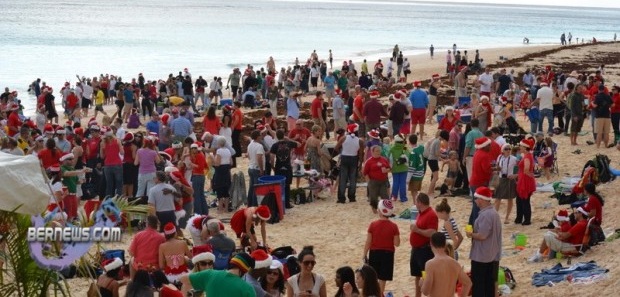 By 10am this morning, cars were lined up twenty deep at the entrance of Elbow Beach, and people continued to steadily trickle on to the beach. There were no shortage of Santa hats to be seen, with dozens of attendees wearing red hats along with other Christmas-themed attire.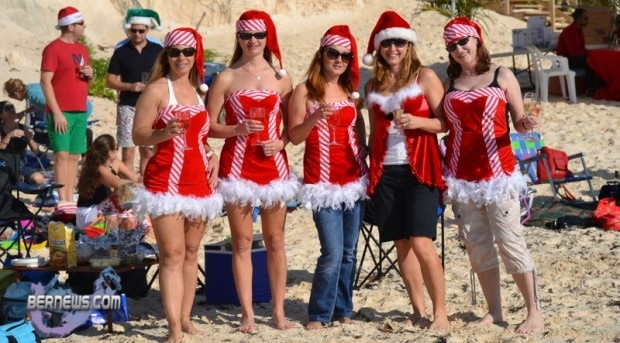 With free champagne on offer and a DJ playing music, some of those in attendance danced in the sand, a few people took to the waters for a swim, while most socialized on the beach.
Click to enlarge images:
Read More About