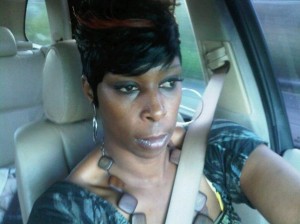 [Updated - confirmed] Bernews is receiving numerous unofficial reports that a Bermudian woman was shot and killed last night [Dec.30] in Jamaica.
Media reports from out of Jamaica said that a taxi driver and a woman were shot dead in Mandeville, Manchester last night after arriving from the airport.
Jamaican officials have not yet named the victims. Links to Jamaican news stories on the murders: [1] [2] [3]
All reports we have received indicating the female victim to be a Bermudian are unofficial, and Bernews has not been able to independently verify them with official sources as of yet.
We are continuing to seek official confirmation from either Bermuda or Jamaican officials, and will update as able.
Update #1: The Jamaican police have confirmed the woman to be a Bermudian, and said they have made one arrest in relation to the case and seized a 9 mm Glock pistol, which they believe was used in the incident.
The victim has been officially named as 45-year-old Karen Hudson-Lewis of Paget, Bermuda [pictured]. Ms Hudson-Lewis was a businesswoman who lived in Bermuda, and traveled frequently to Jamaica.
Go Jamaica reports that, "The police say one man is now being interrogated by Mandeville detectives as they intensify their probe into last night's double murder of a man and a woman at a house in Perthland Drive, Mandeville, Manchester.
"The police say 45-year-old businesswoman, Karen Hudson-Lewis, of Paget, Bermuda and 39-year-old Everton Daley of Lincoln district, which is also in Mandeville were killed around 9 o'clock.
"It's reported that Hudson-Lewis, Daley and another man were at her house when explosions were heard. The police responded and found Hudson-Lewis and Daley were found with gunshot wounds. They were taken to the Mandeville Regional Hospital where they were pronounced dead."
"The other man, who was at the house at the time of the shooting, has since been taken into custody."
Update #2: Jamaican Police Superintendent Lascelles Taylor said the person taken into custody was the caretaker at Ms Hudson-Lewis' house.
"She was living in Bermuda but she comes (to Jamaica) like once or twice per year, so she leaves someone at the house. But when she came back something happened. So we are interrogating the survivor of the group who is the caretaker of the house," he told The Sunday Gleaner.
- Photo via Facebook
Read More About