Family, friends and fellow students gathered at the Ruth Seaton James Centre last night [Dec.9] to watch the crowning of the winners of the 2011-2012 Mr & Miss Cedarbridge Academy Pageant.
A slideshow was displayed depicting footage of the contestants leading up to the show, and the contestants opened the night with a dance routine and proceeded to introduce themselves to the crowd. The host for the evening was Leonie Dill and she entered the stage with an energetic dancing lip-sync routine.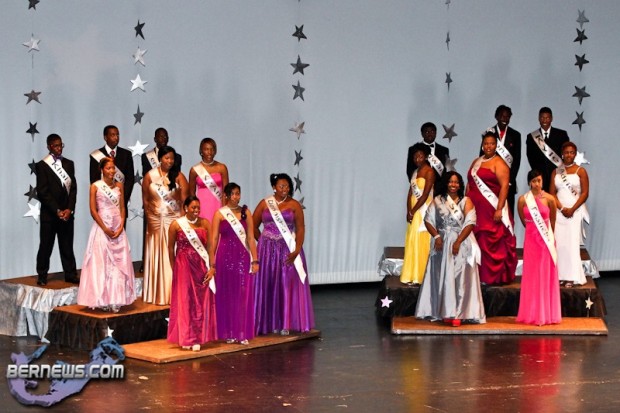 Contestants for Miss Cedarbridge Academy were Taisheka Talbot, Stacy Lee Smith, Adrien Lewis, Amber Dill, Shakaila Tankard, Dennishia Roberts, KyAnne Scott-Fishenden, Ashley Riley, Sarafina Durrant, Chantal Stowe and Sache Bascome – with Shakaila Tankard winning the crown.
Miss Cedarbridge Academy winner announced:
Mr. Cedarbridge Academy contestants included London Steede-Jackson, Kyle Godfrey, Edward Stovell, Fernando Brown, Antione Williams and Khaivon Castro, who was declared the winner.
Mr Cedarbridge Academy winner announced:
The judges for the night were introduced and included Miss Bermuda 2011 Jana Outerbridge, Kim Burgess, Miss CBA 1999-2000 Daishawnai Richardson, Masante Maryam, Anthea Emery, Jamion Simmons and Earl Basden.
Click to enlarge photos:
Read More About