Yesterday [Jan.7] a number of Corona League games took place, and saw the St. George's Colts, West End United and BAA walk away with wins.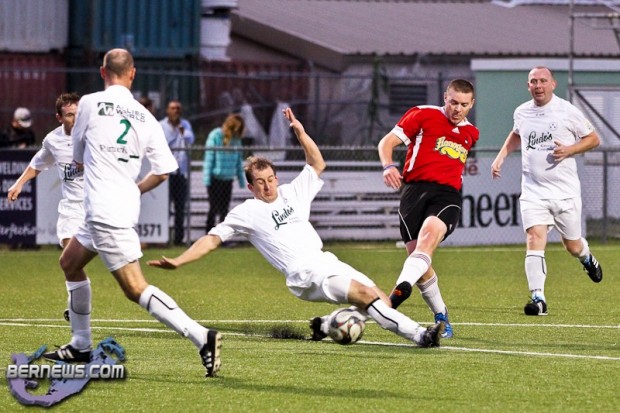 St. David's 1 – St. George's Colts 2
At the BAA Field in the first game of the day St. George's Colts got goals from Andy Williams and Rudell Pitcher as they won the battle of the East End with a 2 – 1 win over St. David's.
Lock N Key 2 – West End United 3
The second game of the day produced five goals as West End United defeated Lock N Key 3 – 2. Eugene Simmons, Dennis Aubrey and Martel Laws scored a goal each for West End, while Chris Furbert and Quinton Basden scored a goal each for Lock N Key.
Flanagan's Onions 2 – BAA 5
In the third Corona League game of the day saw BAA get a hat-trick from Neil Churchill as they defeated the Flanagan's onion's 5 – 2. Adam Shaw and Alex Hunter both added single strikes for BAA, while Dave Martin scored twice for the Flanagan's Onion's.
Click to enlarge photos:
Read More About