Minister of Economy, Trade & Industry Patrice Minors launched the first handy reference Business Directory and Map for the North East Hamilton Economic Empowerment Zone this morning [Feb.2].
"Born out of an idea by an area stakeholder, Mr. John Holdipp III, the Economic Empowerment Zones Agency (EEZA) worked for well over a year with North East Hamilton stakeholders to create this directory and map of the zone with its businesses, organisations, and key landmarks highlighted," said the Minister.
"As a form of direct marketing, the business owners wholeheartedly supported the map concept and signed on to be included. Some went even further by providing financial support which allowed them to highlight their business while helping to offset the cost of production."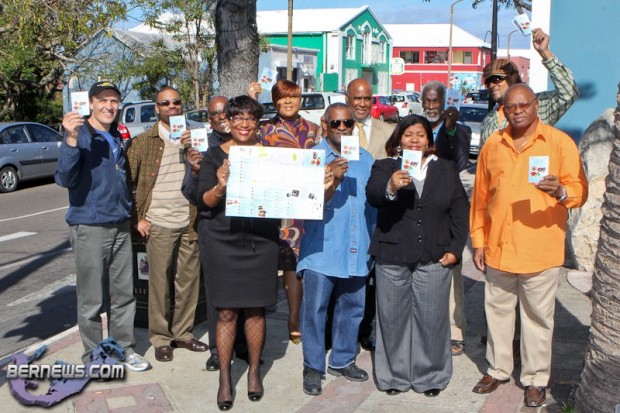 Minister Minors said, "The pocket-sized map contains over 200 listings highlighting businesses and organisations in industries spanning retail; services; entertainment; health care; automotive; personal care; and community.
"The maps will be distributed to well visited locations within the zone, as well as key visitor and local spots outside North East Hamilton such as hotels and guest houses; the Visitor Information Centres; the General Post Office; and City Hall.
"Government welcomes all opportunities to positively promote North East Hamilton. I should point out that this project is seen as a continuation of the work done over the Christmas period to promote "Shopping Local," continued Minister Minors.
"Once a consumer becomes well informed of the diversity of businesses and services available locally, they are more likely to patronise and spend locally.
"In closing ladies and gentlemen, I very much welcome you to pick up a EEZ Business Directory and Map and be pleasantly surprised by all you can see, do and spend in the North East Hamilton Economic Empowerment Zone."
The brochure is below [PDF here] click 'Fullscreen' for greater clarity:
Read More About