The Bermuda International Film Festival [BIFF] wrapped up its weekend of film-related entertainment on Sunday [Feb.26] with a gala night of glitz, glamour and film talk at the Oscar-themed "2012 Live From the Red Carpet" affair.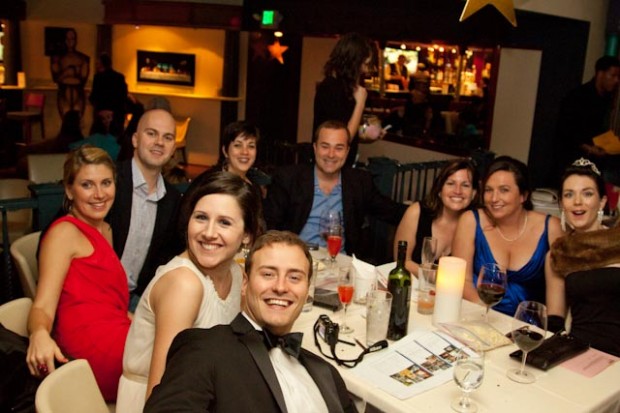 The event was held at The Deep in the Elbow Beach Complex on the night of the 84th Academy Awards. The awards were broadcast live from Los Angeles in The Deep, with dozens of guests attempting to predict the winners of this year's statuettes and playing Oscar-related trivia games to win prizes.
Other events in the BIFF warm-up weekender series included an exclusive Members & Patrons Only Preview Party on Friday [Feb. 24], followed by a special February edition of the monthly BIFFlix film series on the Saturday evening [Feb 25] and a fundraising walk on Sunday morning.
The activities were intended to whip film fans into a frenzy ahead of the 15th annual Bermuda International Film Festival in March. All money raised by the weekened events will go directly into staging BIFF 2012.
BIFF's full slate of 2012 films is set to be released later this week.
Photos by Nolwenn Pugi, click to enlarge:
Category: All, Entertainment, News, Photos