At yesterday's [Feb.13] press briefing on 2011 tourism statistics, Tourism Minister Wayne Furbert introduced a new quarterly initiative called "Unsung Heroes" saying "the aim of this programme is to recognise individuals in our community who do not directly work in hospitality, but carry out deeds that impact the tourism industry." The first 'Unsung Hero' is Wilfred Furbert.
Dame Jennifer and Minister Furbert pictured with Wilfred Furbert: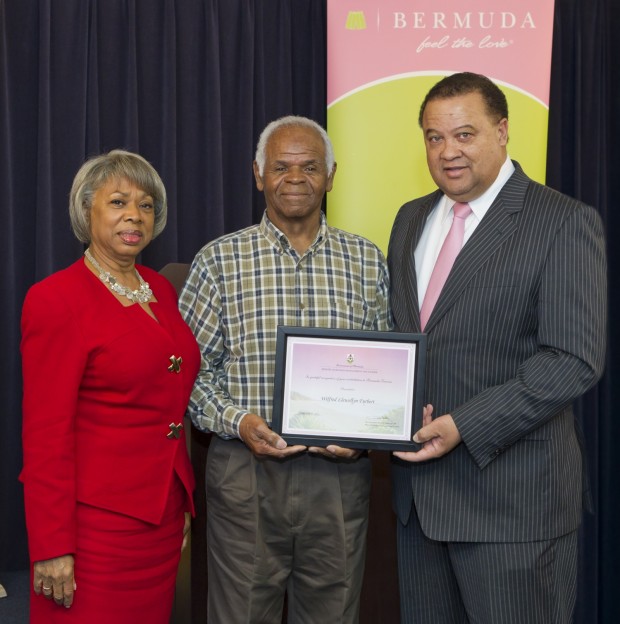 "Our first 'Unsung Hero' is Mr. Wilfred Llewellyn Furbert. Mr. Furbert is recognized for his efforts to create a welcoming environment for our visitors to learn about our history and culture," said the Minister.
"His contribution to clearing and cleaning the area overlooking the former limestone quarry at Cut Road in St. George's has provided a scenic area for visitors and tour operators to share the rich traditions of Bermuda."
Read More About
Category: All