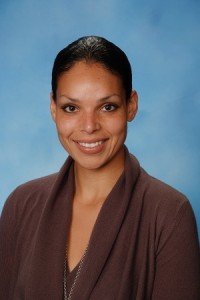 AFL Investments announces the appointment of Elyse Rayner [pictured] as Wealth Manager and Veneta Alexieva as a Financial Consultant to strengthen its Client Services team.
As a Wealth Manager, Ms. Rayner is available to provide investment and financial planning information and advice to local businesses, trusts, endowments and private clients.
Ms. Rayner has expertise across global derivatives, equity and foreign exchanges markets and is experienced in trading on exchanges in Canada, U.S.A., Europe and Bermuda.
Before joining AFL Investments, Ms. Rayner worked at Capital G Bank in Bermuda for several years as a Private Banker, where she was responsible for managing financial plans and investment portfolios.
Ms. Rayner earned a Bachelor of Commerce Honours degree from the University of Windsor in Ontario, Canada. She also has completed numerous financial planning and securities courses at the Canadian Securities Institute in Toronto.
As a Financial Consultant at AFL Investments, Ms. Alexieva is primarily responsible for the provision of investment support services to Bermuda Life Insurance Limited and orientation for pension clients regarding funds and their structure. She will also be providing clients with group pension market updates.
Prior to relocating to Bermuda to join AFL Investments, Ms. Alexieva worked for Wells Fargo Bank in Charlotte, North Carolina, U.S.A. for 13 years. During her time with the bank she held a number of positions, most recently as an External Investment Analyst.
Ms. Alexieva obtained a Master of Business Administration degree from Pfeiffer University in Charlotte, completing courses for this qualification in the U.K. and Germany.
Cindy Campbell, Chief Operating Officer of AFL Investments, says: "At AFL Investments we pride ourselves on offering high touch wealth management and financial planning services to our clients to ensure peace of mind.
"These latest additions to our Client Services team will allow us to continue to deliver the personal attention and tailored approach for which AFL Investments is known and that is so vital in generating goal-orientated results. I offer Elyse and Veneta a very warm welcome to the team."
Read More About