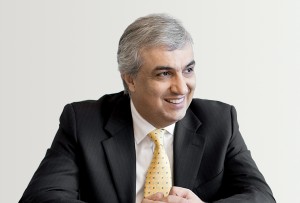 Bermuda-based PartnerRe Ltd. has announced that President & CEO Costas Miranthis [pictured] is scheduled to participate in a panel discussion at the Annual Association of Insurance and Financial Analysts [AIFA] Conference in Naples, Florida.
The Global Reinsurance panel discussion will take place on Monday, March 5, 2012 at 11.15 a.m. Eastern Standard Time. The panel discussion will not be webcast and there will not be any presentation slides.
Hamilton-headquartered PartnerRe Ltd. is a leading global reinsurer, providing multi-line reinsurance to insurance companies.
The company, through its wholly owned subsidiaries, also offers capital markets products that include weather and credit protection to financial, industrial and service companies.
Risks reinsured include property, casualty, motor, agriculture, aviation/space, catastrophe, credit/surety, engineering, energy, marine, specialty property, specialty casualty, multiline and other lines, mortality, longevity and health, and alternative risk products. For the year ended December 31, 2011, total revenues were $5.4 billion.
At December 31, 2011, total assets were $22.9 billion, total capital was $7.3 billion and total shareholders' equity was $6.5 billion.
Read More About