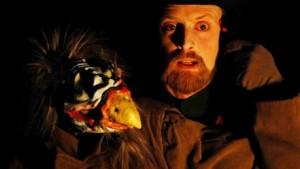 Well, shiver me timbers … acclaimed Bermudian writer/performer Alexander Winfield's creations and short plays will be featured in London's experimental "Pirate Puppet Cabaret" in London next week [Apr. 12]
Former West End resident Alexander Winfield is an internationally experienced writer, film director, performer and puppeteer, committed to an exploration of humanity through puppetry and performance.
Using innovative lighting, scenery and performance he aims to create unique and mysterious worlds for adults and children. One of Mr. Winfield's puppet routines, "The Man Who Lived In The Road", was co-written by his brother Benjamin.
In it, a man awakens from sinister dreams to find himself alone, hungry, and in the middle of a seemingly unending road that stretches off into a desert as far as the eye can see.
With no memory of a former life, and with no means of escaping this desolate world, the man must find a means of surviving…but what worth survival if all his has to live for is himself?
This bittersweet, contemplative play examines the terrible burden of loneliness, and how it may be escaped. "The Man who Lived in the Road" has toured in France, and may be performed in either French or English.
Mr. Winfield began merging puppetry with performance art when he lived in Toronto.
In 2008 Toronto's CityTV reported on his imaginative street corner peformances, saying: "Winfield's show may be simple, but it's impossible to ignore as you stroll down the busy sidewalk.
"The actor sits inside a cloth sack, takes suggestions from passersby and then creates and performs songs around those ideas using two puppets – one a strange and hairy human-looking character and the other a Wrinkles toy dog."
Alexander Winfield is seen here in London with some of his puppets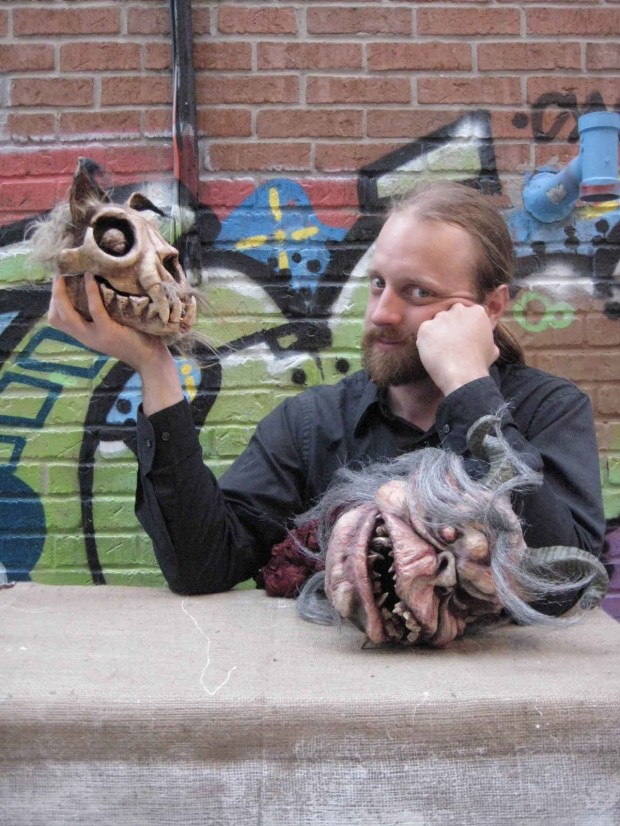 Mr. Winfield told CityTV at that time: "You get lots of highs and lows. Sometimes you have a fabulous day and people love what you're doing, and are very supportive and you get a lot of kids who just love what you're doing, it's fabulous.
"Sometimes you get some other unpleasant people who, for one reason or another, just want to cause you a bit of a hassle. And I've had to persuasively, shall we say, ask some people to leave every now and again.
"Generally, it's okay though. Toronto is a pretty nice city for this kind of a thing."
The "Pirate Puppet Cabaret" is being staged by Mr. Winfield's Nautilus Puppets in association with Cryptid, an emerging London theatre company which describes itself as being "dedicated to creating mysterious works which engage the mind, pull at the heart and spawn a smile."

Read More About
Category: All, Entertainment